UKIP website back online after brief outage
The domain name reportedly expired, although UKIP denied it forgot to renew it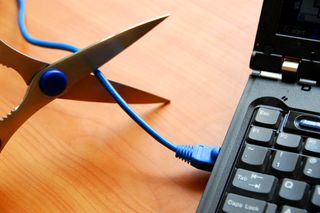 UKIP's website is back up and running after a glitch meant the homepage was forwarding to a domain provider's hosting page for a number of hours yesterday.
Although the domain registration doesn't expire until March 2016, according to registration records freely available on the internet, users were invited to purchase ukip.org via GoDaddy when they headed to the website.
However, 123-reg, which registered ukip.org to Nigel Farage's party confirmed the party didn't forget to renew it, nor did it expire at all and UKIP technical experts were able to get the site up and running within a few hours.
A 123-reg spokesperson told The Register: "UKIP did not fail to renew its domain name and in fact has a long term registration with 123-reg. This morning we have helped UKIP to restore its website to normal service. As UKIP has stated, there was a technical problem overnight and this is no fault of 123-reg."
While the opportunity was there, one prankster decided to buy the domain for the advertised price of 200, although shortly after confirming the purchase on social media, Alcopop! Records reported that they did not legitimately own the address, nor was GoDaddy willing to hand over a refund.
The company posted on its Facebook page: "Sorry guys the internet has let us down. This morning we legitimately purchased the UKIP website for 200 (confirmation here). However, Go Daddy seem to have given it back to those fascist b*stards, and no sign of a refund. Genuinely gutted. We'll be back Farage."
Further delving into the domain registration records, it would appear something changed on its servers on Sunday, suggesting someone may have been fiddling with the hosting.
A daily dose of IT news, reviews, features and insights, straight to your inbox!
A daily dose of IT news, reviews, features and insights, straight to your inbox!
Thank you for signing up to ITPro. You will receive a verification email shortly.
There was a problem. Please refresh the page and try again.