Facebook will block revenge porn
Both human and machine-based measures will be used to stop the spread of hateful images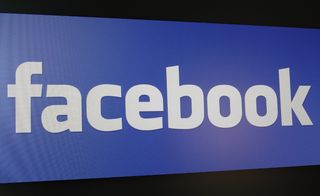 Facebook has pledged to stop revenge porn being published on its network, including Facebook itself, Instagram and Messenger.
The company's innovation will stop people from being able to post content after it's been reported by other members of the community, so if someone flags something as revenge porn, Facebook will analyse it to see if it includes the person reporting it, shows any sexual act and where the picture was taken.
If the social network thinks it has been published in a vengeful way, the person posting the image(s) will be blocked from using Facebook. They can appeal against the decision, but this will be then assessed by Facebook's community operations team, who will have the final say.
The company will then implement photo recognition software to monitor the image and will block any attempts to re-distribute it.
"We are constantly looking to build and improve the tools that we offer and it became very apparent to us that this was a problem occurring across many regions that created unique harm," Antigone Davis, Facebook's global head of safety, told BBC News.
"This is a first step and we will be looking to build on the technology to see if we can prevent the initial share of the content."
For the timebeing, WhatsApp won't be included in the measures due to the nature of its end-to-end encryption. However, Davis said the company would keep trying to find a way to word around this without undermining the encryption.
Campaigners have praised Facebook's actions.
"It's a huge step forward," Laura Higgins, founder of the UK's Revenge Porn Helpline, commented. "Quite often these images are posted on social media as part of a domestic situation in which someone is trying to get at their target and their nearest and dearest. One of the greatest challenges is to stop people re-uploading the content."
Main image credit: Bigstock
A daily dose of IT news, reviews, features and insights, straight to your inbox!
A daily dose of IT news, reviews, features and insights, straight to your inbox!
Thank you for signing up to ITPro. You will receive a verification email shortly.
There was a problem. Please refresh the page and try again.