Google Cloud Next London 2023: All the day-one announcements
Keep up-to-date with all the day-one announcements from Google Cloud Next London 2023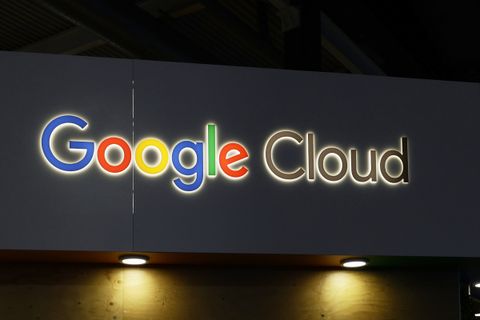 (Image: © Getty Images/NurPhoto)
Welcome to ITPro's coverage of Google Cloud Next London 2023. The morning sessions are due to begin shortly, so make sure you stay tuned for all the latest insights and announcements from the conference.
As with the US conference in August, you can expect a raft of announcements and sessions relating to generative AI, Google Workspace, and all the latest developments at Google Cloud.
We'll be on the ground all day today, so we've got you covered.
Refresh
Good morning from London's Tobacco Dock, where things are getting underway. The keynote session is set to kick off at 9:00 BST, and we'll be bringing you all the latest news as it comes.
To give a teaser for the keynote, we're expecting to hear from Adaire Fox-Martin, president of Google Cloud Go to Market; Helen Kelisky, managing director of Google Cloud UKI; and Tara Brady, the new president of Google Cloud EMEA.
Generative AI is of course expected to loom large over today's announcements, following on from the raft of Duet AI announcements at the US conference in August. But we're also likely to hear more granular updates on Google Cloud's EMEA region from Brady in his first conference as president for the region.
The keynote hall is buzzing ahead of the keynote, which is set to begin in just one minute.
We're being treated to the usual pre-keynote montage video, with a focus on analytics and moving on from the "old way" of working.
Helen Kelisky, managing director of Google Cloud UKI, has just taken to the stage.
"What a year it's been," she begins, paying tribute to events such as the performance of England's Lionesses, Google's 25th birthday, and of course generative AI.
"I'm really proud to say that globally, 70% of the generative AI startups are Google Cloud customers."
Kelisky promises not to recount all 161 announcements from Google Cloud's US conference in August, but wants to highlight a couple of standout announcements.
These include Duet AI, which has helped to cut out the drudgery of the working day through smart summarization and generation, and SynthID for digitally watermarking AI-generated images.
Kelisky underlines Google Cloud's partnership with Formula E, and touches upon a new partnership the firm has formed with BT to improve the delivery of security services.
Another partnership Kelisky acknowledges is Google Cloud's with John Lewis. The high street name has embarked on a full cloud modernization journey with Google Cloud.
We're now welcoming David Hunn, CIO at John Lewis Partnership, to find out more.
Hunn says John Lewis Partnership wants to move everything it can to the cloud, but also take this momentum and use it to unlock further business benefits across its
"The Partnership is a very distinct organization, and technology can help us take that and add customer value for another 100 years."
Kelisky is now welcoming Adaire Fox-Martin, president of Google Cloud Go to Market & head of Google Ireland, to the stage.
"I was going to joke about the rugby, but let's just stick to generative AI," Fox-Martin quips.
"We're seeing an unprecedented pace of innovation," Fox-Martin notes, and notes that Google has officially been an AI company since 2016.
"We have the right platform to help developers build with AI. We have the right products to help every person use AI. And we are very fortunate to have the right partners to ensure that every organiuzation can adopt AI."
Fox-Martin highlights Google Cloud's approach, and that of its partners, as the "new way" forward.
We're now being shown a video focused on autonomous vehicle software firm Oxa, which is using
"We can do in days what conventional testing would have taken years to do," says a video voiceover.
Here to explain more is Gavin Jackson, CEO at Oxa.
"We've become truly dependent on transport in every facet of life," says Jackson.
"The problem is the demand for that life support system has been dramatically outgrown, and we see that in every part of life [such as] productivity erosion, driver shortages, and so on. Businesses are struggling to keep up with the demand."
Oxa's solution is software-driven vehicle fleets, and Jackson says AI has provided the sector with a "once in a generation opportunity" to address these transit challenges.
"For instance, we're working with companies such as Beep in the United States which is a transport operator - think of them like Uber, but for mass transit."
Jackson says that the innovation has implications across the entire supply chain including agriculture, retail, energy, and heavy industry. He gives the example of vehicles that could service the energy plants of tomorrow such as solar or wind farms, and Ocado which has solved supply chain challenges with digital solutions.
He says that Google Cloud and Oxa "share a similar DNA" when it comes to solving problems and that Oxa's machine learning and data science demands are met by Google's "superpowers" in the sector.
In partnership with Google, Oxa has simulated driving hours to help train autonomous systems to operate safely on the road, and built digital twins to help provide assurance at runtime that vehicles always operate within expected parameters.
Moving onto Vertex AI, Google Cloud's AI platform for developers. Google Cloud has invested heavily in industry leading TPUs and GPUs, Kelisky says, as well as foundation models that have already become heavily used by developer teams.
Here to talk about how his firm has made use of data and generation AI is Ben Francis, CEO and founder at Gymshark.
Francis says it was imperative that Gymshark partnered with Google Cloud to improve its infrastructure.
"It's been mish-mashed and sticky-taped together," he admits and says that Gymshark needs to improve the quality of its data.
In addition to its customer transaction data, Gymshark collects training data through its app and aims to use this to provide more relevant product suggestions in the future. Francis says Google Cloud will help on this journey.
"With all things that are new, we try to be as exploratory as we possibly can... with generative AI right now, we are in a purely exploratory phase."
To emphasize this, we're being shown a demo of 'Genshark' — a temporary name subject to oversight from the legal team Francis notes, to laughter from the audience.
The company's aim is to use text and code foundation models to provide a generative AI trainer in a customer's pocket. This will be enhanced by Gymshark's structured and unstructured data.
Customers will be able to ask natural language questions such as where their nearest Gymshark is, how they can improve their workouts, and even ask for graphs based on their data.
Now taking to the stage to talk more about Vertex AI is Phil Moyer, VP Global AI & Business Solutions.
Google Cloud has seen a 150% increase in projects using Vertex AI in the last 90 days. A company we're zooming in on is advertising and communications firm WPP.
The firm is already making heavy use of WPP through Vertex AI, and has made use of Google Cloud's services to bring generative AI to its customers in meaningful ways.
"Google is unique in the industry in that we provide first-party models that we curate, open source models, and a variety of third-party models through the model garden."
Focusing on Google's LLM Palm 2 and Codey, Moyer notes that the latter has improved its code accuracy by 25%. He also name-checks other models such as Anthropic's Claude 2 and Meta's Llama 2.
We're moving at pace through Google Cloud's existing features and services for AI models, including grounding, extensions, and tuning. All can be used by firms to tailor foundation models to their business use cases, and Moyer notes that this means private data is being used.
"We understand that your data is your data, your training is your training," he says, and emphasizes that Google takes its privacy requirements seriously.
Google Cloud doesn't track what training users apply to their models, he adds.
Here to talk shop on using data effectively with generative AI is Harmeen Mehta, chief digital & innovation officer at BT Group, and Stephan Pretorius, CTO at WPP.
"We process a lot of data in our business - almost 30 terabytes per second," Mehta begins, and says that generative AI has huge potential when it comes to unstructured data, and summarizing documents.
"Balance is necessary between conversational and generative aspects," she adds, noting that generative AI is not the "be-all and end-all" when it comes to data management.
Pretorius begins by acknowledging the innovation and disruption generative AI has caused around the world, and says that the technology has forced businesses to rethink siloed, traditional workflows.
He says firms such as WPP can use machine vision to identify the features in any content such as video or text to identify effective brand elements, and use this data to help train models that will produce reliably effective product campaigns in the future.
It improves "the entire process of pre-testing and consumer panels, surveys", he says.
Mehta says generative AI emphasizes the importance of tracking data that you don't have, in addition to harnessing the data that you do have more effectively.
Bias is another aspect of AI that has to be countered, Mehta adds.
"I have to trust that models don't have a racial bias — actually, I'm not even sure that the models coming out of the US don't have an American bias, you can't prove that. Until we use it in other parts of the world, that's the only way of countering that bias."
Pretorius says all of WPP's clients are now asking about generative AI.
"Our commercial models are going to have to change, our expectations from our clients are for lower unit economics," he explains, and adds there is an existential pressure to use generative AI now in order to keep ahead in the market.
Now joining us is Matt Brittin, president Google EMEA. He's here to explain how Google Cloud can use AI to help fight the climate crisis.
He says when he joined Google, the company had become one of the first to pledge to become carbon neutral. Since then, the firm has set out wide renewables targets and plans to be carbon zero by 2030.
This will mean making campuses and data centers become carbon zero, he emphasizes.
Google Cloud's flood forecasting tool is now available in 80 countries. This uses topographical and meteorological data to give people advance warning of floods.
Google Cloud is also working with NatWest Group to help share information on the work being done to help mitigate climate impacts across the UK.
Brittin is zeroing in on airlines now. Google Cloud has worked with American Airlines to help reduce contrails from planes, which are responsible for around 30% of airline emissions.
"One of my favorite examples is the Tembe people in the Amazon," Brittin says, in reference to forest rangers who had been relying on dangerous walks through the rainforest to catch illegal loggers in the act of cutting trees down.
Using Google Cloud, phones are now used to automatically detect the sound of chainsaws using AI and send alert reports to authorities.
"The forest is literally listening," Brittin says.
Brittin has given way to Michael Brenzel, chief workspace evangelist at Google Cloud, who is taking us through the firm's partnership with Unilever.
Joining Brenzel to discuss the partnership is Adam Raeburn-James, VP, VMO & CTO at Unilever.
"Unilever has a future of work program where we're committed to getting all of our staff future-ready by 2025. However, we've got 50,000 employees that are not connected," Raeburn-James says and explains these employees don't have any professional digital presence.
"We're going to work with Google Workspace to bring that standard capability, to give those 50,000 employees a digital connection."
Unilever is building an app for Android that will give employees access to Workspace, and enable tasks such as cross-shift communication.
"We're also going to give them access to the HR systems, so that instead of having to queue for their payslips, they can do it on their phone."
That's it for Raeburn-James, and Brenzel is now going into detail on Google Workspace.
He says 86% of recent college graduates prefer working in Workspace, a key stat for businesses looking to hire new talent.
Duet AI is the newest major addition to Workspace, and as of today Brenzel says the AI assistant has more than a million active users.
Google's AI ambitions and public commitments to security are going down well with customers and partners, Brenzel says.
"Without security, there is no privacy. Without security, there is no sovereignty."
In the future, he says the aim is to move Duet AI from a prompt-based experience to a "richer contextual interaction".
Continuing on the topic of generative AI, we are now being joined by Yasmeen Ahmad, managing director of Product Activation, Data Analytics at Google Cloud.
Ahmad is running us through a Duet AI in Looker demo, in which a user draws data together using natural language prompts. The model draws context and intent from user input, and is capable of combining numerical output with visualizations for easy combination with slide decks.
Ahmad also highlights the recently announced addition of Duet AI for BigQuery, Google Cloud's data warehouse.
"Duet AI in BigQuery has helped our data team accelerate transformation by making it easier to explore, understand, and use our data," reads a testimony from Antoine Caster, data platform architect at L'Oréal.
Ahmad announces Google is also bringing AI to AlloyDB, Google's database for PostreSQL, to improve user access to data across the board.
As part of this same mission, Google has worked to ensure LLMs can be run across structured and unstructured data.
"We also believe governance should extend beyond data, to AI. So today you can have not just data governance, but governance over your AI model assets," Ahmad says.
Here now to go into detail on Mandiant's work on security is Jurgen Kutscher, VP Mandiant Consulting at Google Cloud. He sets out three key areas of focus: frontline intelligence, a modern platform for security operations, and a secure-by-design cloud platform for enterprises.
"Security is still challenging for the majority of organizations out there, and this is where generative AI is going to be a game changer for us."
Kutscher says cloud-focused security innovation and generative AI can help make companies safer, more modern, and to ensure businesses don't need to worry about the core security capabilities of their platform.
Kelisky is back on stage to round out the keynote. With thanks to all the speakers and guests, she says there's lots more to come as the event goes on - we'll be bringing you all the latest updates right here at ITPro.