Vista: Finally, the end is nigh
Operating system will get no further updates as Microsoft withdraws support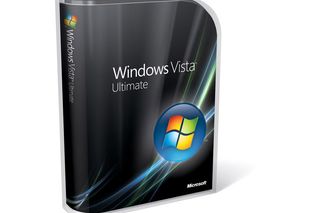 More than 10 years after its launch, Microsoft is finally laying to rest the much-unloved Windows Vista.
The operating system will no longer receive any more updates or patches, and users have been urged to upgrade to a newer operating system or risk security threats.
"Microsoft has provided support for Windows Vista for the past 10 years, but the time has come for us, along with our hardware and software partners, to invest our resources towards more recent technologies so that we can continue to deliver great new experiences," said the company in a statement.
Systems running the operating system will still work, but will become more vulnerable to security risks and viruses. Microsoft added that Internet Explorer 9 is no longer supported, "so if your Windows Vista PC is connected to the internet and you use Internet Explorer 9 to surf the web, you might be exposing your PC to additional threats", the firm said.
Microsoft has also stopped providing Microsoft Security Essentials for download on Windows Vista.
Users can purchase a full version of Windows 10 to upgrade, but they should make sure that their systems can run the new operating system.
Late to the party and unloved
Vista was launched in 2006, a few years later than the promised launch date of 2003, when it was codenamed "Longhorn" at the time. Development was delayed and when finally released, the OS suffered from the start with slow performance and a User Account Control security feature that popped up virtually every time a user wanted to do anything.
The issues prompted Microsoft to rush Windows 7 out, which fixed a lot of issues and was greeted with much relief.
Usage
Old versions of Windows are still running and Vista is no exception. According to figures from Spiceworks, 14% of medium-sized organisations (100-1,000 employees) are likely to have at least one Windows Vista machine still hanging on. Meanwhile, 13% of manufacturing firms and government bodies are still using Vista.
"Windows Vista isn't nearly as common in business as Windows XP, but the approaching Vista end of support date serves as a good reminder to upgrade PCs still running unsupported operating systems," said Peter Tsai, senior technology analyst at Spiceworks. "Although some IT departments aren't able to upgrade on time due to a lack of time or budget, it's critical for IT professionals to make a business case for more resources, given the security risks of running operating systems with unpatched vulnerabilities."
Windows XP (52%) and Windows Vista (9%) penetration rates, defined as the percentage of companies running one or more instance, are still relatively high. However, their overall share within the business environment is much lower.
The data shows Windows XP is running on 14% of all PCs in businesses worldwide, while Windows Vista is only running on 1%. By contrast, Windows 7 has the highest share, running on 69% of business PCs. Windows 10 currently has 9% of the overall share, followed by Windows 8 at 5%.
A daily dose of IT news, reviews, features and insights, straight to your inbox!
Rene Millman is a freelance writer and broadcaster who covers cybersecurity, AI, IoT, and the cloud. He also works as a contributing analyst at GigaOm and has previously worked as an analyst for Gartner covering the infrastructure market. He has made numerous television appearances to give his views and expertise on technology trends and companies that affect and shape our lives. You can follow Rene Millman on Twitter.
A daily dose of IT news, reviews, features and insights, straight to your inbox!
Thank you for signing up to ITPro. You will receive a verification email shortly.
There was a problem. Please refresh the page and try again.