Microsoft Editor goes head to head with Grammarly
Microsoft looks to improve your writing with new Grammarly competitor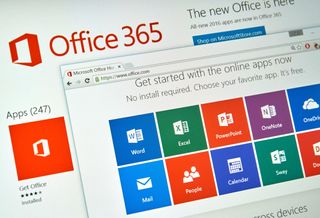 Microsoft has announced it will expand and rebrand its Office 365 subscription service.
Renamed Microsoft 365, the subscription service seeks to expand its utility beyond the office walls and become an all-in-one solution. New Microsoft 365 features include the unveiling of Microsoft Editor, a challenger to the well-known Grammarly app.
While Microsoft has always equipped its Office programs with spelling- and grammar-correction tools, Microsoft Editor aims to double down on such features by providing even the most novice writers with expert editing advice. By providing users with AI-powered writing suggestions, Microsoft Editor users can be confident their content is clear, concise, and grammatically sound.
The new Microsoft Editor expands on your everyday spellchecker in plenty of other ways too, including:
Improving sentence clarity with AI-powered suggestions
Expanding your vocabulary with word suggestions
Supporting over 20 languages, including English, Spanish, French, and German
A similarity checker to catch plagiarism and help cite sources within texts
Suggesting alternative punctuation when necessary
Reduce bias in writing by suggesting gender-neutral and inclusive terms
Much like Grammarly, Microsoft Editor is free through a web browser and for Office online, but it is also available with upgraded features as part of a Microsoft 365 subscription. Microsoft has confirmed it will continue to maintain its $6.99 per month pricing for Microsoft 365 subscribers, making Microsoft Editor a tool worth exploring.
The all-new Microsoft Editor extension is available in some areas immediately and will be available globally by the end of April. Microsoft Editor can function outside Microsoft Office apps and works as an extension for Google Chrome and Microsoft Edge.
A daily dose of IT news, reviews, features and insights, straight to your inbox!
A daily dose of IT news, reviews, features and insights, straight to your inbox!
Thank you for signing up to ITPro. You will receive a verification email shortly.
There was a problem. Please refresh the page and try again.