Liberty wins its first fight against the Snoopers' Charter
Government will no longer be able to force firms to keep customer comms data without an independent review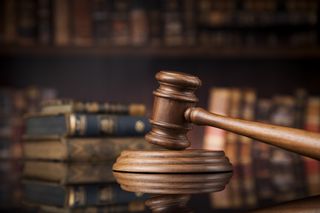 Human rights campaigning group Liberty has won its first battle in its fight against the Investigatory Powers Act by successfully challenging the government's power to force communications and internet companies to store data on UK citizens.
Liberty claimed that 'Part 4' of the Act, which allows government authorities to order private firms to collect and store their customers' data, including communications data and internet history, violates the right of UK citizens to privacy. It also argued that the power lacked limits and safeguards to prevent it from being abused.
And Lord Justice Singh and Mr Justice Holgate of the High Court agreed, ruling that such powers in the Investigatory Powers Act were intrusive and unlawful.
The court said that the powers were incompatible with the fundamental rights of people as government ministers can issue data retention orders without authorisation or review from an independent body. Without such measures, the powers could be open to abuse by being used to investigate things other than serious crime.
The intention of the Investigatory Powers Act is to enable UK authorities and security agencies to better tackle organised crime and threats of terrorism, not augment the combat of less serious illegal activity.
Prior to the court's verdict, the government had acknowledged that Part 4 of the Act has flaws but it should nevertheless be allowed to apply the powers until April 2019.
"Police and security agencies need tools to tackle serious crime in the digital age but creating the most intrusive surveillance regime of any democracy in the world is unlawful, unnecessary and ineffective," said Martha Spurrier, Director of Liberty.
"Spying on everyone's internet histories and email, text and phone records with no suspicion of serious criminal activity and no basic protections for our rights undermines everything that's central to our democracy and freedom our privacy, free press, free speech, protest rights, protections for journalists' sources and whistleblowers, and legal and patient confidentiality. It also puts our most sensitive personal information at huge risk from criminal hackers and foreign spies."
As a result of the ruling in Liberty's favour, the government will now need to work on changing the law to ensure that data collection orders are reviewed by a court or an independent administrative body, and that such orders are only used to combat serious crime.
Liberty's successful court case is the result of it getting the go-ahead last year from the High Court to challenge the Investigatory Powers Act, often referred to as the Snoopers' Charter, as a whole.
Then at the start of 2018, Labour MP Tom Watson, represented by Liberty, successfully saw the Data Retention and Investigatory Powers Act (DRIPA) rendered unlawful.
Such a verdict set the stage for challenges to be made against the data retention powers in the latest Investigatory Powers Act, which contains segments of DRIPA.
Following the success of the Watson case, it may not seem surprising that the data retention powers of the Snoopers' Charter were challenged and subsequently rendered illegal.
The UK government had previously argued the "vast majority" of data collected as part of the act would never be accessed by departments as most cases aren't relevant to any criminal investigations.
However, Liberty is still intent on challenging the complete Act, indicating the organisation has more court cases ahead of it.
"The Court has done what the Government failed to do and protected these vital values but today's ruling focuses on just one part of a law that is rotten to the core. It still lets the state hack our computers, tablets and phones, hoover up information about who we speak to, where we go, and what we look at online, and collect profiles of individual people even without any suspicion of criminality. Liberty's challenge to these powers will continue," said Spurrier.
Image credit: Bigstock
Get the ITPro. daily newsletter
Receive our latest news, industry updates, featured resources and more. Sign up today to receive our FREE report on AI cyber crime & security - newly updated for 2023.
Roland is a passionate newshound whose journalism training initially involved a broadcast specialism, but he's since found his home in breaking news stories online and in print.
He held a freelance news editor position at ITPro for a number of years after his lengthy stint writing news, analysis, features, and columns for The Inquirer, V3, and Computing. He was also the news editor at Silicon UK before joining Tom's Guide in April 2020 where he started as the UK Editor and now assumes the role of Managing Editor of News.
Roland's career has seen him develop expertise in both consumer and business technology, and during his freelance days, he dabbled in the world of automotive and gaming journalism, too.