European Commission says Google competition concessions fall short
Google's proposals deemed "not acceptable" leaving the tech giant facing a fine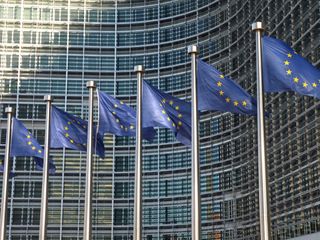 Google will have to do more if it is to avoid punishment over antitrust claims made against the tech titan, according to the European Commission competition commissioner.
Speaking during a Spanish radio interview, commissioner Joaquin Almunia said today that the concessions offered by Google in October were not adequate, according to a Reuters report.
It was believed Google had won over regulators, but the company's hopes were today dashed.
"The latest proposals are not acceptable in the sense that they are not proposals that can eliminate our concerns regarding competition," Almunia said.
Google is facing a fine of up to $5 billion if it is found guilty of unfairly promoting its own services over others in its search results.
"We've made significant changes to address the European Commission's concerns, greatly increasing the visibility of rival services and addressing other specific issues," a Google spokesperson said today, in an emailed statement sent to IT Pro.
The three-year antitrust case has seen Google repeatedly told to do more to appease concerns of its competitors, including Microsoft.
October's list of concessions included a promise to allow for greater prominence of rivals' logos and links in search results. They were sent to interested parties, many of which expressed their dismay at the proposals.
Earlier this month, various groups which had helped kickstart the Commission investigation expressed their disappointment, urging the EC to reject the concessions.
"Google's proposed remedy does not fundamentally change the fact that Google can present its search results in a way that distorts user choice. The proposal does not fix the problem the Commission identified back in 2012. It hurts consumers," said Thomas Vinje, spokesman for FairSearch Europe.
Legal counsel for industry body ICOMP David Wood added: "Acceptance of these proposals by the Commission will serve to further and irrevocably entrench Google's dominance. What is more, these new proposals give Google the power to further monetise its abusive behaviour by forcing small and large competitors to pay Google for the right to feature in these rival links' listings."
A daily dose of IT news, reviews, features and insights, straight to your inbox!
A daily dose of IT news, reviews, features and insights, straight to your inbox!
Thank you for signing up to ITPro. You will receive a verification email shortly.
There was a problem. Please refresh the page and try again.