IBM Watson helps Harrow Council improve social care selections
The 10-year deal is the first non-US use of Watson Care Manager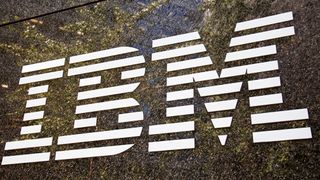 Harrow Council will work with AI specialist IBM Watson to help people with specific social care needs select the most appropriate public services, using Watson Care Manager.
The 10-year deal is believed to be the first of its kind with a local authority, and it is also the first implementation of Watson Care Manager outside of the US, according to IBM.
Harrow Council will work with IBM to tailor Watson Care Manager to support changes to NHS budgeting that have been implemented over the last year. It would enable individuals and caregivers to choose the most appropriate provider that can deliver the services they need, using their allocated personal budget.
Health and social care providers bid to supply the service and secure the contract using Care Manager, with the aim of such a tender process being to stimulate competition and drive down costs. The Care Manager system then automates payments and ensures the service has been delivered to the user.
In addition, IBM said that it will be able to provide personalised insights to provide guidance for individual care plans.
"Tailoring Watson Care Manager to the needs of the UK will result in new choices being available to other local authorities and Clinical Commissioning Groups across the country," said IBM's director of social programmes, Martin Duggan.
Harrow Council CEO Michael Lockwood explained that this type of technology is what every organisation is looking for, as the use of personal health and social care budgets increases.
"It will help us deliver better services with better outcomes, all for less cost. It will save money, reduce waste in the system and give people more control and flexibility over what care and health services they and their loved ones receive," said Lockwood.
A daily dose of IT news, reviews, features and insights, straight to your inbox!
A daily dose of IT news, reviews, features and insights, straight to your inbox!
Thank you for signing up to ITPro. You will receive a verification email shortly.
There was a problem. Please refresh the page and try again.