Raspberry Pi: British computing teachers need more help
The Raspberry Pi Foundation offers free computing magazine to educators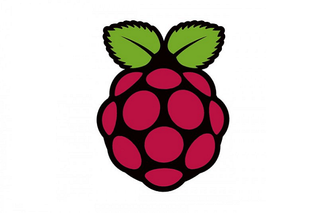 Teachers need more computing help in classrooms - and once again, the Raspberry Pi Foundation is to the rescue.
The maker of the cheap and cheerful eponymous computing board has helped to boost programming and computer science education by supplying the Raspberry Pi to students as well as via its 5,000 Code Clubs, which offer out-of-school help to interested students.
Now, the organisation shifting its focus to teachers, but rather than offer them their own version of the Pi, the computing foundation is hoping to spread best practices and help boost teachers' tech skills with a magazine, charmingly called Hello World.
The magazine is written by educators, and designed to help those with no tech experience gain the skills and confidence to use computers and technology in their classrooms. Hello World is available as a free download, or UK-based teachers can subscribe for 15 - but for the first year, BT has coughed up to cover the cost.
Philip Colligan, CEO of the Raspberry Pi Foundation, told attendees of Bett 2017 that the magazine would feature a wide range of computing science resources, not just material about using the Raspberry Pi.
Offering such help to teachers is important to further computer science education in the UK and boost its quality, according to Miles Berry, lecturer in computing education at the University of Roehampton.
Berry lamented that many schools don't offer computing science, which British schools added instead of ICT courses two years ago, saying there's a "postcode lottery" in computing education.
"Even within schools offering the exam, it's a mixed picture," he added, pointing out that the courses are much more likely to be taken up by male students and those from affluent backgrounds.
"I don't think that's right, I don't think that's fair," he told attendees. "My vision is every secondary school in the country offering that qualification so any child at any secondary school has that opportunity."
For that to work, "we need a great computing science teacher in each school," he said, noting there's more to teaching the subject than tech knowledge, but also access to relevant technology and solid pedagogical skills.
"This [the magazine] is an introductory thing, this is accessible for all educators; it isn't just for the geeky elite or those with a degree in computer science," Berry said. "It's by educators for educators."
You can download a copy of Hello World, or subscribe, here.
A daily dose of IT news, reviews, features and insights, straight to your inbox!
A daily dose of IT news, reviews, features and insights, straight to your inbox!
Thank you for signing up to ITPro. You will receive a verification email shortly.
There was a problem. Please refresh the page and try again.