Should police have powers to sack officers lacking IT skills?
Reform produces a 10-point plan to address policing's digital skills gap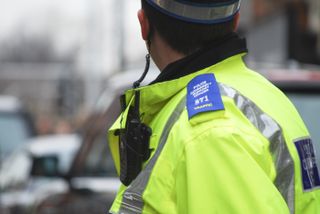 Police forces should be able to sack officers without the adequate digital skills to fight cyber crime, it has been suggested.
Officers without knowledge of how to get online and use the internet, who need to do so, would struggle to address modern crimes such as phishing, identity theft, hacking and online harassment, argued think tank Reform's report, Bobbies on the Net, published yesterday.
One in 10 Brits fell victim to cyber crime in 2016, according to Office for National Statistics (ONS) data released last summer. The inclusion of 5.8 million cyber offences in ONS figures for the first time effectively doubled England and Wales' crime rate.
"The government should implement Sir Tom Winsor's 2012 recommendation to introduce a system of compulsory severance for all police officers, and to further allow force leaders to make officers redundant if they are underperforming," it said as part of a 10-point plan to better prepare the police for cyber crime.
The report suggested that as well as removing officers without the technical skills to fight digital crimes, police chiefs should also take cues from other forward-thinking forces around the world that are using technology to better deal with crimes, such as Dutch police using augmented-reality glasses.
"Senior managers, officers and staff argued that the ability to fire officers without the necessary skills would allow chiefs to get the skill base to meet digital demand and shift culture," the report said, recommending police forces are given more powers to dismiss underperforming staff, and compulsory severance measures for officers whose roles are no longer necessary.
Alexander Hitchcock, co-author of the report, told the Telegraph: "Chiefs should have the ability to make officers redundant if officers' roles have changed because of digital crime, and officers have not been able to develop the IT skills to fill these roles.
"But this will be a small minority of officers. We are arguing that forces should give officers every chance to develop IT skills through apps and university partnerships, as well as have the equipment to help them meet digital demand."
Other suggestions in the report included the introduction of a police digital capital grant to invest in infrastructure, encouraging authorities to use competitive procurement channels to ensure they maximise value for money and better training for police officers in digital matters to train both new and serving staff.
It also recommended that forces identify digital skills they lack, and focus on recruiting for those areas, as well as providing training and learning apps for staff.
Reform called on the Home Office to establish a digital academy to train cyber specialists, estimating around 1,700 police officers and staff could graduate from this academy per year.
As home secretary, Prime Minister Theresa May laid out plans to sign up citizens as volunteers to help police tackle cyber crime, something the report recommended boosting to around 12,000 in number.
David Emm, principal security researcher, of Kaspersky Lab, said: "With so much financial activity moving online, criminals have capitalised on this by moving their activity into the cyber world - therefore it's important that we have police officers who understand the ways in which technology can be abused by cyber criminals.
"However the police, like any organisation, need a diverse range of skills; and it may be that not all roles require technical knowledge and IT acumen."
Emm called for "ongoing education and upskilling existing staff", pointing out that many industries lack sufficient tech skills.
A 2014 survey found that just 30% of officers from 48 UK police forces were confident of identifying and tackling cyber threats. The Met Police set up FALCON, an anti-fraud and cyber crime unit, in 2014.
A daily dose of IT news, reviews, features and insights, straight to your inbox!
A daily dose of IT news, reviews, features and insights, straight to your inbox!
Thank you for signing up to ITPro. You will receive a verification email shortly.
There was a problem. Please refresh the page and try again.