20% of Manchester police rely on Windows XP
London's Metropolitan Police refused to disclose any up-to-date figures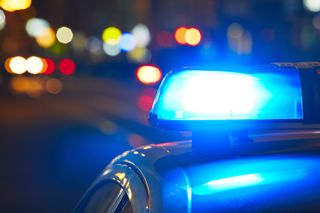 Greater Manchester Police unveiled that 1,518 of its PCs, about 20.3% of all office computers it uses, ran Windows XP, as reported by the BBC.
A spokesperson for the police told the BBC: "The remaining XP machines are still in place due to complex technical requirements from a small number of externally provided highly specialised applications.
"Work is well advanced to mitigate each of these special requirements within this calendar year, typically through the replacement or removal of the software applications in question."
The figure came about as a result of a Freedom of Information request where the BBC asked a number of police forces information about their IT systems.
Most police forces didn't want to reveal information about their computers and said it was because of security concerns.
Despite this, eight forces said they had less than 10 computers running XP. For example, Cleveland Police said it had 0.36% of its computers running the OS, which works out as seven computers. The Police Service of Northern Ireland said it had less than five PCS on the OS, which worked out as 0.05% of the total.
Five police forces said they had no computers running XP and they were City of London Police, Wiltshire Police, Gwent Police, North Wales Police and Lancashire Constabulary.
London's Metropolitan Police Service did not want to share an up-to-date figure with the BBC. The forces information manager Paul Mayger said: "Disclosing further information would reveal potential weaknesses and vulnerability." He added: "This would be damaging as criminals/terrorists would gain a greater understanding of the MPS's systems, enabling them to take steps to counter them."
The BBC has appealed against its refusal to provide an update.
In June it emerged that the Met police run 18,000 XP machines which was more than half of the force. Even though Microsoft stopped issuing patches to XP three years ago, the company had to send out emergency fixes to XP PC's during the WannaCry ransomware attack. The ICO warned that the Met's failure to upgrade meant that the secure handling of personal data could be put at risk.
A daily dose of IT news, reviews, features and insights, straight to your inbox!
Zach Marzouk is a staff writer for IT Pro, Cloud Pro, and Channel Pro where he writes news articles and in-depth feature pieces primarily focused on Asia Pacific and the US. Aside from covering topics like security, privacy, worker rights, and startups, he also contributes to the IT Pro podcast and IT Pro 20/20.
After studying an undergraduate degree in Arabic and Spanish at the University of Leeds, Zach completed a journalism internship at The Argentina Independent in Buenos Aires where he wrote about the country's history, politics, and technology.
He then joined IT Pro in 2017 where he was introduced to the world of B2B technology as a junior staff writer, before he returned to Argentina in 2018, working in communications and as a copywriter. In 2021, he made his way back to IT Pro as a staff writer during the pandemic.
Contact him at zach.marzouk@futurenet.com or find Zach's thoughts (and more) on Twitter @ZachMarzouk
A daily dose of IT news, reviews, features and insights, straight to your inbox!
Thank you for signing up to ITPro. You will receive a verification email shortly.
There was a problem. Please refresh the page and try again.