Police IT candidate gets arrested after job interview
The IT manager applicant pleaded guilty to drink driving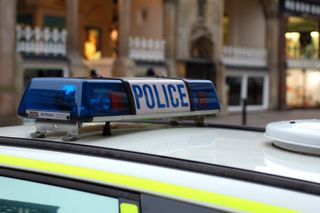 A job applicant for an IT manager role at Greater Manchester Police was arrested for drink driving after turning up for the interview over the limit.
Two senior Greater Manchester Police staff were holding interviews on the 25 January for an IT management position, when a candidate aged in his 50s arrived smelling of alcohol.
It wasn't until the candidate revealed that he had had "a little trouble parking", that the interviewers realised he had been driving.
"As soon as he began to speak I could smell something on his breath which I thought was stale alcohol," said one unnamed GMP interviewer. "He mentioned that he did have a little trouble in finding somewhere to park, which immediately raised concerns. Shortly after he arrived in the small office, the smell of alcohol became overpowering."
After the hour-long interview, one of the interviewers consulted with a police officer, and a traffic officer was called into the room, who asked if the candidate had been drinking beforehand. The man said he hadn't, but admitted he had shared a bottle of wine with his wife the previous night.
The police then took the man outside and breathalysed him, finding he was over the legal limit, producing a reading of 46 micrograms (the legal limit is 35 micrograms). Police promptly arrested him and later charged him with drink driving at Bury police station.
Appearing at Bury and Rochdale Magistrate's Court on 10 February, the man pleaded guilty to being in control of a vehicle while over the legal drink driving limit, and was subsequently disqualified from driving for one year, reduced to seven months if he passes a drink driving awareness course, and slapped with a 235 fine.
"Although the circumstances surrounding this particular incident are unusual, this case highlights the fact that there are a number of motorists who think they are fine to drive after drinking the night before," said inspector Tony Allt of Greater Manchester Police's road policing unit.
"There are a number of factors that can determine how alcohol is absorbed and processed in the body, but for the individual in this case to give a reading of 46 micrograms (the legal limit being 35), clearly shows that a significant amount of drink must have been consumed the previous evening."
A daily dose of IT news, reviews, features and insights, straight to your inbox!
A daily dose of IT news, reviews, features and insights, straight to your inbox!
Thank you for signing up to ITPro. You will receive a verification email shortly.
There was a problem. Please refresh the page and try again.