PHP.net hacked to serve exploits
Site powering popular programming language has two servers compromised.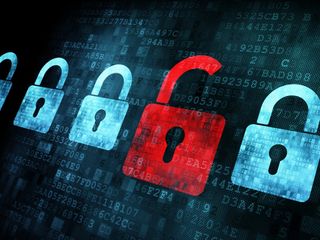 The operators of PHP.net, the home of the open source web server programming language, has admitted two of its servers were compromised to serve up malware from the site, placing many at risk of infection.
JavaScript malware was served to a "small percentage" of website visitors between 22 and 24 October, after the attackers injected a malicious iFrame onto the site. According to researchers, it appeared the Magnitude exploit kit attempted to infect visitors' machines.
Both the server that hosted the www.php.net, static.php.net and git.php.net domains, and the server hosting bugs.php.net were hacked, but it is not clear how.
The company said it was possible the attackers accessed the private key of the php.net SSL certificate, so it has been revoked. Access to those parts of the site using HTTPS protection was briefly suspended whilst a new certificate was acquired.
There is currently no evidence the PHP code maintained on the site has been compromised, as the Git repository was not modified, but site users will have their passwords reset and all workloads on the affected servers have been shifted.
"Note that users of PHP are unaffected by this: this is solely for people committing code to projects hosted on svn.php.net or git.php.net," the site owners said, in an advisory.
The issue came to light after Google's Safe Browsing service started showing warnings PHP.net was hosting malware.
It's believed the Tepfer Trojan was being dropped by the Magnitude kit. Tepfer seeks to steal FTP and email server information and user credentials, whilst executing a variant of the peer-to-peer Zeus malware
Dell SecureWorks told IT Pro this week that cyber crooks appeared to be migrating from the prominent Blackhole exploit kit, following the arrest of its alleged author Paunch, and Magnitude was proving to be the most popular choice.
"The Magnitude kit exploits several vulnerabilities in common software including Java, Flash, Internet Explorer. If it is successful it installs a payload (malware) that can be configured by the attacker. Some of the most common payloads for this kit have been Zbot, Fareit and ZeroAccess," Jaime Blasco, head of AlienVault Labs, told IT Pro.
A daily dose of IT news, reviews, features and insights, straight to your inbox!
A daily dose of IT news, reviews, features and insights, straight to your inbox!
Thank you for signing up to ITPro. You will receive a verification email shortly.
There was a problem. Please refresh the page and try again.