Surge in mobile banking malware now biggest security threat
Security experts warn users to be on their guard against mobile malware threats.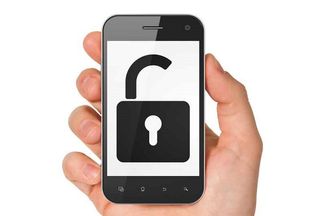 Malware targeting banking apps and websites on mobile devices have emerged as the dominant security threat.
According to IT security company Kaspersky, the number of new malware aimed at smartphones and tablets nearly doubled to 100,000 in 2013.
In its latest mobile threat landscape report, the security firm found that virtually all malware was directed at Android devices.
"98.05 per cent of all malware detected in 2013 targeted this platform, confirming both the popularity of this mobile OS and the vulnerability of its architecture," said Kaspersky Lab in its report.
"Most mobile malware is designed to steal users' money, including SMS Trojans, and lots of backdoors and Trojans."
The IT security firm found that, as of February this year, it had collected 143,211 samples of mobile malware.
Kaspersky said mobile banking malware was now the biggest threat as cyber criminals believe this to be the quickest and most efficient way of stealing money from victims.
"The cyber industry of mobile malware is becoming more focused on making profits more effectively, i.e., mobile phishing, theft of credit card information, money transfers from bank cards to mobile phones and from phones to the criminals' e-wallets," researchers said in a blog post.
The researchers said this method of stealing has become an obsession for criminals.
"At the beginning of the year we knew only 67 banking Trojans, but by the end of the year there were already 1,321 unique samples."
Kaspersky virus analyst Victor Chebyshev said the the majority of banking Trojan attacks target users in Russia. But warned that this is unlikely to last for long.
"Given cybercriminals' keen interest in consumer bank accounts, the activity of mobile banking Trojans is expected to grow in other countries in 2014," he said.
"We already know of Perkel, an Android Trojan that attacks clients of several European banks, as well as the Korean malicious program Wroba."
A daily dose of IT news, reviews, features and insights, straight to your inbox!
Rene Millman is a freelance writer and broadcaster who covers cybersecurity, AI, IoT, and the cloud. He also works as a contributing analyst at GigaOm and has previously worked as an analyst for Gartner covering the infrastructure market. He has made numerous television appearances to give his views and expertise on technology trends and companies that affect and shape our lives. You can follow Rene Millman on Twitter.
A daily dose of IT news, reviews, features and insights, straight to your inbox!
Thank you for signing up to ITPro. You will receive a verification email shortly.
There was a problem. Please refresh the page and try again.