Kyle & Stan attack Amazon, YouTube & Yahoo with malicious ads
Websites targeted by "Malvertising" that attacks Windows and Mac users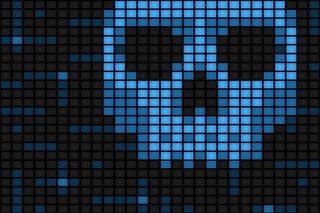 A highly sophisticated attack has been carried out on millions of users via hundreds of websites including Amazon, YouTube and Yahoo using a malicious advertising network.
The attack was discovered by researchers working for Cisco. Dubbed "Kyle and Stan", malicious adverts appearing on the website trigger a download that affects Windows and Mac users, according to Armin Pelkmann, a Cisco threat researcher.
Pelkmann said the network uses "the enormous reach of well-placed malicious advertisements on very well-known websites in order to potentially reach millions of users."
"The goal is to infect Windows and Mac users alike with spyware, adware and browser hijackers. It is not too far-fetched that other kinds of malware are being used as well."
The malware got its name because the monikers "Kyle and Stan" appear in the subdomains of more than 700 websites the hackers set up to distribute the virus.
Cisco said the 700 domains currently in use were "just the tip of the iceberg".
"The large number of domains allows the attackers to use a certain domain just for a very short time, burn it and move on to use another one for future attacks," said Pelkmann in a blog post. "This helps avoiding reputation and blacklist based security solutions."
"We are facing a very robust and well-engineered malware delivery network that won't be taken down until the minds behind this are identified."
Around 10,000 users connected to the network during Cisco's investigations and the malvertising targeted only a small number of firms that supply ads to websites.
"If an attacker can get one of those major advertisement networks to display an advertisement with a malicious payload just for a few minutes without being detected, then countless machines can be infected by such an attack," he said.
A daily dose of IT news, reviews, features and insights, straight to your inbox!
Rene Millman is a freelance writer and broadcaster who covers cybersecurity, AI, IoT, and the cloud. He also works as a contributing analyst at GigaOm and has previously worked as an analyst for Gartner covering the infrastructure market. He has made numerous television appearances to give his views and expertise on technology trends and companies that affect and shape our lives. You can follow Rene Millman on Twitter.
A daily dose of IT news, reviews, features and insights, straight to your inbox!
Thank you for signing up to ITPro. You will receive a verification email shortly.
There was a problem. Please refresh the page and try again.