Russian dating site victim of hack that steals 20 million customer records
Topface was hacked in a tier one attack, by an attaker known as Mastermind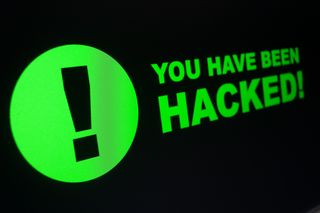 Russian Dating website Topface has been hacked, with criminals stealing the username and passwords of 20 million users.
Fraud-detection software Easy Solutions uncovered the attack said the hackers sold the data online after siphoning off data about users.
Although credit card details weren't stolen, Topface's Chief Executive Officer Dmitry Filatov said in a statement: "We are pretty sure that our users will not have any problems even if any data was stolen from our service."
However, Daniel Ingevaldson, chief technology officer at Easy Solutions, described it as a tier one violation to Bloomberg, meaning hackers could user the credentials to access bank accounts, health records or other sensitive data.
Half of those affected were from Russia, while 40 per cent were from the EU, according to Bloomberg. Easy Solutions said the majority of the hacked identities were using Hotmail email addresses, with Yahoo.com and Gmail.com domains accounting for 2.5 million and 2.3 million respectively.
Ingevaldson said the information stolen by hackers would have been put up for sale quickly and it's likely the criminals used automated software programmes to find data also used across sites outside of Topface for maximum disruption.
He explained: "These aren't credit cards, but this is a tier-one breach. These credentials are like the iron ore of the cybercrime industry."
Easy Solutions discovered the data had been stolen after discovering the cyber criminal known as 'Mastermind' posted the data on a hacker forum.
At the beginning of January, Ukranian Russian hackers attacked a number of German governmental websites, including that of Angela Merkel and the Bundestag's (German Parliament). CyberBerkut, who claimed to have carried out the attacks said they were objecting to Germany financing the "criminal regime in Kiev".
A daily dose of IT news, reviews, features and insights, straight to your inbox!
A daily dose of IT news, reviews, features and insights, straight to your inbox!
Thank you for signing up to ITPro. You will receive a verification email shortly.
There was a problem. Please refresh the page and try again.