Criminals launder money through Bitcoin
The lower value of the digital currency means criminals aren't hoarding it anymore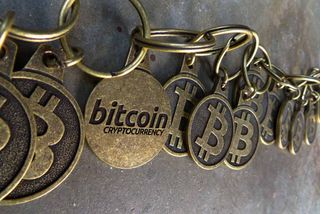 The decreasing value of Bitcoin has reduced the number of cyber crimes related to the digital currency, IBM has revealed.
Although such crimes are still happening, the way people use the digital currency for nefarious means has changed, according to IBM Security.
Rather than people collecting and saving the digital currency to use for other purchases, they are now converting them to other currencies in order to launder the money as fast as possible.
But the dropping value of the currency means people are less likely to take part in illegal activity to obtain them because they will not get the returns they previuously obtained.
Etay Maor, senior fraud prevention strategist at IBM Security, said: "They use Bitcoin for the money laundering part and take payment with it, but they'll move it out almost immediately.
"Most of them [the cyber criminals] won't keep bitcoins - they don't like the valuations Bitcoin has - so they just use it as a layer of obfuscation, and move it to a different form of money."
In 2013, one bitcoin was worth 728, but now each is worth 155 and the reducing exchange rate means fewer people are partaking in the activity themselves, but instead using mules to make money.
Maor said the people behind creating ransomware malware are recruiting mules to farm the money for them, paying them between 15 and 20 per cent commission on funds they process.
He explained that in Europe, mules are normally retired people looking to supplement their pensions, but in Asia and Australasia, students are recruited to launder Bitcoin funds.
However, those who get involved don't normally know they're involved in illegal activity until they are contacted by police.
A daily dose of IT news, reviews, features and insights, straight to your inbox!
A daily dose of IT news, reviews, features and insights, straight to your inbox!
Thank you for signing up to ITPro. You will receive a verification email shortly.
There was a problem. Please refresh the page and try again.