Avalanche malware network taken down by security consortium
International law enforcement agencies, prosecutors, security and IT organisations buddy up to squash cybercriminal infrastructure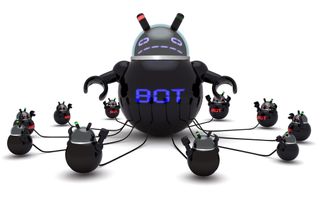 The Avalanche malware network has been taken down by a group of organisations and companies who uncovered where it was being hosted, Symantec has revealed.
The consortium seized 39 command and control (C&C) servers and "several hundred thousand" domains where at least 17 malware families were being hosted.
The seeds of the investigation were sown more than four years ago, when the company was researching so-called law enforcement ransomware, the most prevalant type of malware at the time, which extorts money from victims by pretending to be a message from an organisation like the FBI.
During its investigation, which was published in a 2012 paper, Symantec discovered two ransomware trojans, Trojan.Ransomlock.P and Trojan.Bebloh, were targeting German speakers in Germany, Austria, and Switzerland. The company joined forces with police in the German town of Luneberg and the Public Prosecutor's Office from the German town of Verden, the company was able to help them get further in their enquiries by reverse engineering malware and identifying malicious infrastructure.
During these tests, Symantec discovered new malware families that were using the same C&C servers, which allowed Luneberg Police to start casting the net wider.
All the malware families were then discovered to be part of the Avalanche botnet, a collection of computers that are rented out to help actors target victims using the C&C architecture.
Other organisations, including the BSI, FKIE, BFK and other law enforcement agencies joined the search to find the root of the network.
On 30 November, the investigations ended and the group not only confiscated the servers used to distribute malware, it also arrested multiple key people alleged to be part of the malware ring.
"The Luneberg police and the Verden Public Prosecutor's Office investigation is a prime example of how the dogged persistence of a team of experienced law enforcement investigators, combined with assistance from government, academia, and private industry, can result in highly-effective action against cybercriminals," Symantec said.
"Symantec was pleased to have been able to assist in this work, and is ready to provide technical assistance to law enforcement as required in future investigations."
A daily dose of IT news, reviews, features and insights, straight to your inbox!
A daily dose of IT news, reviews, features and insights, straight to your inbox!
Thank you for signing up to ITPro. You will receive a verification email shortly.
There was a problem. Please refresh the page and try again.