DDoS attack hits Lloyds Banking Group mobile apps
But "vast majority" of customers unaffected over two-day attack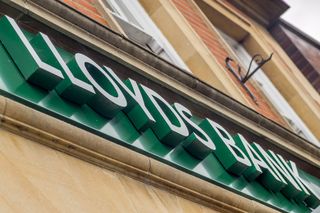 Lloyds Banking Group has suffered a DDoS attack that affected its online services intermittently over the course of two days.
An international criminal gang was responsible for the attack, according to the Financial Times, causing outages for Lloyds' online banking and smartphone banking app between Wednesday 11 January and Friday, 13 January.
IT Pro understands that the attack came from outside the UK and while it affected Lloyds, Halifax and the Bank of Scotland brands, the vast majority of customers could access their bank accounts as normal.
"We experienced intermittent service issues with internet banking between Wednesday morning and Friday afternoon the week before last and are sorry for any inconvenience caused," a Lloyds spokesman said.
"We had a normal service in place for the vast majority of this period and only a small number of customers experienced problems. In most cases if customers attempted another log in they were able to access their accounts. We will not speculate on the cause of these intermittent issues."
Typically, DDoS attacks target a service in short bursts, rather than for a more protracted period of time as in Lloyds' case. DDoS attacks have hit other banks too, with HSBC customers locked out of their online banking services this time last year.
Lloyds' attack comes shortly after cyber criminals targeted Tesco Bank in November, where the hackers bruteforced logins and passwords, eventually withdrawing funds from around 20,000 customers.
The National Cyber Security Centre and the National Crime Agency are in charge of a criminal investigation into the Tesco Bank hack, according to the FT.
Emily Orton, co-founder and director of Darktrace, said: "DDoS attacks are nothing new. But this one on Lloyds Bank follows hot on the heels of the Tesco Bank hack - and was seemingly active over two days. It begs (sic) the question: are financial institutions doing enough to defend their networks?
"There's no silver bullet for cybersecurity. But, whoever the attackers are, your best chance of stopping these threats is to identify them early. That means spotting malicious behaviours from the inside of the network. Machine learning will be critical to doing that job because humans can't keep up with the sheer complexity of their organisations and the attacks."
Picture: Bigstock
A daily dose of IT news, reviews, features and insights, straight to your inbox!
A daily dose of IT news, reviews, features and insights, straight to your inbox!
Thank you for signing up to ITPro. You will receive a verification email shortly.
There was a problem. Please refresh the page and try again.