US college hit by 54-hour Mirai DDoS attack
New Mirai variant unleashed a 30,000 RPS storm higher education institution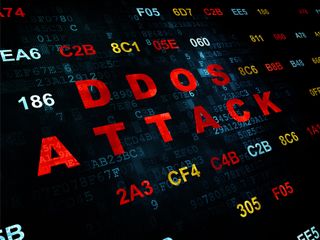 (Image credit: Shutterstock)
A university in the US was hit by a 54-hour, non-stop DDoS attack at the end of last month, apparently caused by a Mirai-powered botnet.
News of the attack comes from data and application security firm Imperva, which counts the targeted college as a customer. According to a blog post by Dima Bekerman, a security researcher at Imperva, the attack started in the early hours of the morning on 28 February, with the average traffic flow clocking in at over 30,000 requests per second (RPS), although a peak of about 37,000 RPS was seen. Over the course of the attack, more than 2.8 billion requests were generated.
"Based on a number of signature factors, including header order, header values and traffic sources, our client classification system immediately identified that the attack emerged from a Mirai-powered botnet," said Bekerman.
"Our research showed that the pool of attacking devices included those commonly used by Mirai, including CCTV cameras, DVRs and routers. While we don't know for sure, open telnet (23) ports and TR-069 (7547) ports on these devices might indicate that they were exploited by known vulnerabilities."
Upon further investigation, Bekerman and his colleagues found 56% of the IPs used in the attack belonged to DVRs manufactured by a single vendor, which has now been contacted by Imperva.
Neither the name of the college involved, nor the DVR maker have been revealed.
Bekerman said there are several things that set this attack apart from others using Mirai.
The first is that the DDoS bots used in the attack "were hiding behind different user-agents than the five hardcoded in the default Mirai version".
"This and the size of the attack itself led us to believe that we might be dealing with a new variant, which was modified to launch more elaborate application layer attacks," said Bekerman.
The second is the sheer length of the onslaught.
"With over 90% of all application layer assaults lasting under six hours, an attack of this duration stands in a league of its own," he said.
A daily dose of IT news, reviews, features and insights, straight to your inbox!
Jane McCallion is ITPro's Deputy Editor, primarily covering security, storage and networking for ITPro, CloudPro and ChannelPro.
Jane joined ITPro and CloudPro in July 2012, having previously written freelance for a number of business and finance magazines. She has also covered current affairs, including the student, public sector workers and TUC protests and strikes in central London while studying a Masters in Journalism at Goldsmiths, University of London.
Prior to becoming a journalist, Jane studied Applied Languages at the University of Portsmouth.
A daily dose of IT news, reviews, features and insights, straight to your inbox!
Thank you for signing up to ITPro. You will receive a verification email shortly.
There was a problem. Please refresh the page and try again.