Free Trojan kit includes a backdoor that spies on hackers
The flaw allows a single author to wrestle control of infected systems away from hackers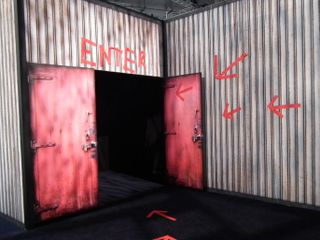 A free remote hacking trojan currently circulating on the dark web has been found to contain a backdoor that allows other criminals to spy on its operators.
Security researchers at Zscaler discovered a remote access Trojan (RAT) family known as Cobian RAT in February, and have since been monitoring its activity. It first caught their eye because the RAT, a type of malware that is normally bought and sold, was being advertised for free on hacking forums.
On the surface it appeared to be a standard Trojan kit, including a keylogger, camera hijacker, voice recorder, install and uninstall functions, and the ability to run bespoke code.
However, upon inspection it was found that the builder kit behind the RAT is injected with a backdoor, an access route that allows its author to retrieve information on its users, and remotely control any systems that criminals have targeted with the Trojan.
Essentially, the original author is relying on other criminals to unknowingly hack into computer systems using exploits, and then once in, use a similar exploit to wrestle control away from the hacker.
"It is ironic to see that the second level operators, who are using this kit to spread malware and steal from the end user, are getting duped themselves by the original author," the Zscaler research team explained.
"The original author is essentially using a crowdsourced model for building a mega Botnet that leverages the second level operators Botnet."
A demonstration of the RAT kit in action showed an executable payload hidden inside a zip file masquerading as a Microsoft Excel spreadsheet. Once the malware is delivered to an infected system, the RAT silently communicates with a Pastebin address to get the most recent command and control (C&C) server details of the original writer.
What's more, in order to operate undetected by a hacker, the kit will check to see if the second level operator is currently online before communicating with the original author.
The research goes some way to explain the ease at which botnets can be created and controlled under a single command server, and highlight the impossible task of identifying those behind them.
A daily dose of IT news, reviews, features and insights, straight to your inbox!
A daily dose of IT news, reviews, features and insights, straight to your inbox!
Thank you for signing up to ITPro. You will receive a verification email shortly.
There was a problem. Please refresh the page and try again.