UK businesses suffer one cyber attack every minute
Firms attacked around 20,000 times a month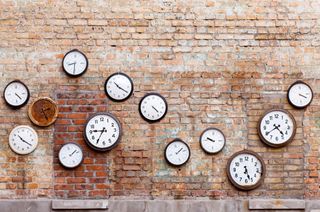 Businesses in the UK are seeing one cyber attack per minute so far in the first three months of the year.
British firms have been subjected to 119,659 attacks each, on average, in the first quarter of 2019, according to analysis from specialist internet service provider Beaming.
This rate of attack, which Beaming equates to one every minute, is more than double that experienced in the first three months of 2018 when companies were attacked online 53,981 times on average.
"Business leaders should be wary, the rate of attack has been at historically high levels since October last year," said Sonia Blizzard, managing director of Beaming. "Since we started tracking cyber attack activity just over three years ago we've come to expect that businesses will be attacked around 20,000 times a month on average. At the moment we are seeing twice that level of malicious activity online."
"While there is plenty that we can do at a network level to minimise the threat of online attacks, businesses need to take cyber security seriously, educate employees and put in place security measures such as managed firewalls to ensure they don't expose themselves to undue risk."
Beaming's cyber security analysts say that these attacks are coming from 442,091 unique IP addresses. While looking at these addresses, the firm said that 51,004 of these could be traced to locations in China, 32,386 in Brazil and 31,131 in Russia. There was also a threefold increase in the number of IP addresses in Egypt where 36,282 IP addresses were used to attack UK businesses in the first three months of the year.
According to Beaming, remotely controlled IoT applications and file sharing services were the most likely targets for online cyber criminals, attracting 201 and 114 attacks per day respectively between January and March. Although, last week the Department for Digital, Culture, Media and Sport (DCMS) released a cyber security report that revealed that the most common types of attacks were phishing scams through email, followed closely by impersonation incidents, viruses and malware.
A daily dose of IT news, reviews, features and insights, straight to your inbox!
Bobby Hellard is IT Pro's reviews editor and has worked on Cloud Pro and Channel Pro since 2018.
In his time at IT Pro, Bobby has covered stories for all the major technology companies, such as Apple, Microsoft, Amazon and Facebook, and regularly attends industry-leading events such as AWS Re:Invent and Google Cloud Next.
Bobby mainly covers hardware reviews, but you will also recognise him as the face of many of our video reviews of laptops and smartphones.
He has been a journalist for ten years, originally covering sports, before moving into business technology with IT Pro. He has bylines in The Independent, Vice and The Business Briefing.
Contact him at bobby.hellard@futurenet.com or find him on Twitter: @bobbyhellard
A daily dose of IT news, reviews, features and insights, straight to your inbox!
Thank you for signing up to ITPro. You will receive a verification email shortly.
There was a problem. Please refresh the page and try again.