Google launches dark web monitoring tools for US Gmail users
First launched for Google One customers, the dark web report service is rolling out to all US-based Gmail users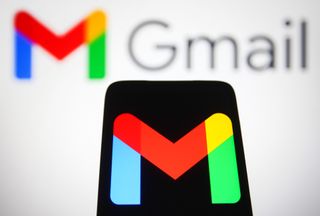 (Image credit: Future)
Google has announced that Gmail users in the United States will be given access to dark web monitoring tools to bolster account security.
The new features enable Gmail users to leverage Google's dark web report security platform to see if their personal information has been found on the dark web.
Google said the move will provide an extra tool for users to improve account security.
"Previously only available to Google One subscribers in the US, we're expanding access to our dark web report in the next few weeks, so anyone with a Gmail account in the US will be able to run scans to see if your Gmail address appears on the dark web and receive guidance on what actions to take to protect yourself," said Jen Fitzpatrick, SVP at Google Core.
Unveiled yesterday, Fitzpatrick said the new feature will initially roll out in the US before an expected international launch in due course. However, an exact date on this international roll-out is yet to be announced.
"We'll soon be expanding access to our dark web report to select international markets."
Google dark web report: How does it work?
Google's dark web monitoring features first rolled out in March this year, but only to Google One customers in the US as part of an initial launch.
RELATED RESOURCE
HP Wolf Security: Threat insights report
Equipping security teams with the knowledge to combat emerging threats
The company said at the time that the service will provide users with notification features to inform them if their information had been leaked on the dark web.
Google said the move forms part of a broader effort to tackle identity fraud due to information stolen in data breaches.
"A lot of this stolen info can be found on the dark web, a hard-to-reach part of the internet that requires a specialized browser to access and isn't indexed by search engines," the company said in a March update.
The dark web report service allows users to scan the dark web for personal information, including names, addresses, phone numbers, social security numbers, and email addresses.
If personal information is found, the service notifies users and offers advice on how to minimize risk.
"When you enable dark web report, you provide and select the information you'd like to keep an eye on within your monitoring profile," said Esteban Kozak, director of product management at Google One.
"And if any matching info is found on the dark web, we'll notify you and provide guidance on how you might protect that information."
For example, Google said that if a user discovers their social security number was found on the dark web, it will suggest they report it as stolen to the government or "take steps to protect your credit".
Dark web monitoring improving security
The use of dark web monitoring to improve organizational security and 'horizon scanning' for security threats has grown in popularity in recent years.
A recent study found that MSSPs have experienced a rapid increase in demand from customers in the US and UK demanding monitoring services.
Around two-thirds (65%) of MSSPs said their customers had requested intelligence from the dark web to support security improvements.
An explainer from Fortinet on dark web monitoring suggests that this process can be used to drastically improve threat intelligence and help organizations identify emerging threats.
This, the company said, enhances 24/7 surveillance of threats and allows for a broader overview of the threat landscape.
"Dark web monitoring can help identify sensitive information of clients, employees, and executives that end up on the dark web," Fortinet said.
"Using this knowledge, companies can stop criminals from exploiting stolen information."
A daily dose of IT news, reviews, features and insights, straight to your inbox!
Ross Kelly is a staff writer at ITPro, ChannelPro, and CloudPro, with a keen interest in cyber security, business leadership and emerging technologies.
He graduated from Edinburgh Napier University in 2016 with a BA (Hons) in Journalism, and joined ITPro in 2022 after four years working in technology conference research.
In his spare time, Ross enjoys cycling, walking and is an avid reader of history and non-fiction.
You can contact Ross at ross.kelly@futurenet.com or on Twitter and LinkedIn.
A daily dose of IT news, reviews, features and insights, straight to your inbox!
Thank you for signing up to ITPro. You will receive a verification email shortly.
There was a problem. Please refresh the page and try again.