ZLoader malware returns as a coronavirus phishing scam
Hackers have used ZLoader in 100 email campaigns in 2020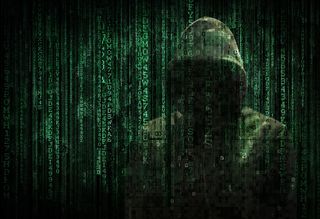 (Image credit: Shutterstock)
It appears that banking malware ZLoader has returned to the scene. As reported by Cyware, hackers have distributed the malware as part of a coronavirus-related phishing scam and has reportedly been spotted in over 100 email campaigns since the start of this year. According to Cyware, the malware is still under active development with new variants of the code continuing to pop up too.
By borrowing select functions from Zeus, the ZLoader malware has successfully stolen data from banking customers across various continents. In the past, threat actors behind ZLoader malware have set their sights on Canadian organizations. This year, though, the group seems to have changed course and seems to be trying to dupe users in the U.S., Germany, Poland and Australia too. The group has done so by leveraging coronavirus-related phishing scams.
In March, FireEye reported fraudulent emails using coronavirus-related prevention tips, testing and invoices to dupe users into distributing the ZLoader banking malware. Then, in April, an email campaign was spread by password-protected Excel sheets accompanied by a message that a family member, colleague or neighbor of the user had recently contacted the virus. The emails also claimed to provide coronavirus-testing-related information.
Earlier this month, Bleeping Computer reported that several malspam campaigns from multiple threat actors had started using PDF files linking to a Microsoft Word document laced with a macro code designed to download and run ZLoader.
Fortunately, users can protect themselves from ZLoader malware. To do so, avoid opening attachments or accessing links you've received from suspicious or otherwise unknown email addresses. Users should also avoid using third-party or P2P websites to download or update software. Anti-malware software can also be particularly helpful, as can changing passwords connected to financial accounts on a frequent basis.
A daily dose of IT news, reviews, features and insights, straight to your inbox!
A daily dose of IT news, reviews, features and insights, straight to your inbox!
Thank you for signing up to ITPro. You will receive a verification email shortly.
There was a problem. Please refresh the page and try again.