Orlando victims' families sue Facebook, Twitter and Google
Case argues that online platforms aren't doing enough to battle ISIS radicalisation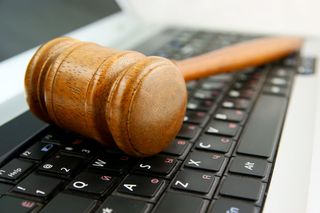 Twitter, Facebook and Google are being sued by families of the victims of the Orlando gay nightclub shooting, in which 49 were murdered and many more injured.
The attack at the Pulse nightclub was the worst mass shooting in modern American history. Before being killed by police, the murderer swore allegiance to ISIS, though all evidence suggests he had no direct connection to the terror group, but was inspired by their materials posted online.
Because of that, families of three of the victims Tevin Crosby, Javier Jorge-Reyes and Juan Ramon Guerrero filed suit against the leading web platforms, saying they "provided the terrorist group ISIS with accounts they use to spread extremist propaganda, raise funds, and attract new recruits," according to a report on Fox News, which first spotted the case.
Their lawyer, Keith Altman, told the broadcaster that the killer was "radicalised by ISIS using the defendants' tools for that express purpose."
Under US law, online platforms do not count as publishers, meaning they're not liable for what members use their services to do. If the suit is successful, it could suggest a reinterpretation of how such sites are seen by courts.
"If it is successful, it would have very big implications," Mark Bartholomew, Professor of Law at the University at Buffalo School of Law, told the Independent.
This isn't the first suit to target online platforms for their role in the spread of radicalisation on the web. A similar case was dismissed by a Californian court this summer. It accused Twitter of supplying material support for ISIS and was brought by the family of a contractor killed in an attack in Jordan.
The accused sites have attempted to tackle the issue. Twitter said earlier this year it had deleted 125,000 accounts over a six-month period, using a mix of user reports, algorithms and human intervention. Google has targeted ISIS themed searches with anti-terror messages on YouTube.
A Facebook spokesperson said: "We are committed to providing a service where people feel safe when using Facebook. Our Community Standards make clear that there is no place on Facebook for groups that engage in terrorist activity or for content that expresses support for such activity, and we take swift action to remove this content when it's reported to us. We sympathise with the victims and their families." Neither Twitter or Google had any comment.
A daily dose of IT news, reviews, features and insights, straight to your inbox!
A daily dose of IT news, reviews, features and insights, straight to your inbox!
Thank you for signing up to ITPro. You will receive a verification email shortly.
There was a problem. Please refresh the page and try again.