Telehouse to expand London Docklands data centre campus
The new 31,000 square metre data centre will open in 2022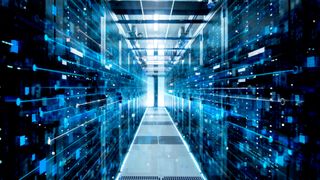 Telehouse has announced plans to further expand its campus in London's Docklands area by adding a new, 31,000 square metre data centre.
The new facility, which will be the Telehouse's fifth data centre in London Docklands, will stretch across six floors and have a total power capacity of 30MVA. Located approximately 300m away from the existing Telehouse London Docklands data centres, it will be connected to them with the help of a network of existing fibre-optic cables.
The company announced that the new facility will offer the same credentials as the currently-existing Dockland campus buildings, providing a "flexible, scalable infrastructure" for enterprises seeking "a highly secure operating environment" as well as the ability to interconnect with a variety of cloud, network and IT service providers.
The first floor of the new data centre will host around 500 racks and is scheduled to become available to customers in early 2022. The further five floors are to follow later, with no date specified at the time of going to press.
Commenting on the announcement, Telehouse Europe managing director Ken Sakai said that the "latest investment demonstrates our continued support for the UK market".
"London is one of the most critical interconnection points in the world and plays a major role in facilitating the flow of data that supports the growing digital economy. The new data centre will ensure we are well-positioned to continue this growth, service our customers' needs and meet future demand," he said.
RELATED RESOURCE
The trusted data centre
Best practices and business results for organisations based in Europe
The news of the development coincides with the 30th anniversary of the launch of Telehouse's first London data centre.
A daily dose of IT news, reviews, features and insights, straight to your inbox!
A daily dose of IT news, reviews, features and insights, straight to your inbox!
Thank you for signing up to ITPro. You will receive a verification email shortly.
There was a problem. Please refresh the page and try again.