Facebook confirms interest in building Denmark data centre
Denmark site will be 184,000 square metres, says report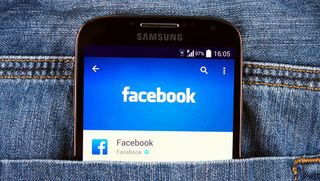 Facebook has confirmed it may build a data centre in Denmark, following a report that the country could host the social network's third facility outside of the US as it tries to meet increasing demand for video and photo storage.
The 184,000 square metre facility, the largest to date, would be built in Odense, Denmark and provide the area with around 1,200 construction jobs, according to a report by Reuters.
A Facebook spokesperson told Cloud Pro: "We have not made any final decision to come to Denmark. It takes years to get a site ready for a new data centre, and because of the long lead time, we're always evaluating potential new locations as we expand our global infrastructure. By doing work upfront, we can move fast when we do need more capacity. But, we're not committing to anything right now."
If the Odense facility is built, it will join two other non-US data centres. Facebook confirmed plans for a datacentre in Ireland in June 2015, with the cost estimated at €200 million. This site is currently under construction. It opened another in Lulea, Sweden, in 2013.
The new Ireland site would push the company's permanent employee count there to more than 1,000.
While there is no indication what would power the new site, the social network has shown a keen interest in being environmentally friendly. Hydro-electric energy currently supplies the data centre in Sweden, while plans for a local wind farm are in place for their Irish facility.
With the increasing number of Facebook users comes a higher demand for secure and reliable storage. Meanwhile more companies, including Microsoft and Amazon Web Services, are setting up data centres in Europe to alleviate customers' concerns of having their data stored in US facilities following Edward Snowden's revelations about US spying.
Stay up to date with the latest news and analysis from the world of cloud computing with our twice-weekly newsletter
Dale Walker is the Managing Editor of ITPro, and its sibling sites CloudPro and ChannelPro. Dale has a keen interest in IT regulations, data protection, and cyber security. He spent a number of years reporting for ITPro from numerous domestic and international events, including IBM, Red Hat, Google, and has been a regular reporter for Microsoft's various yearly showcases, including Ignite. Dale is also the Editor of ITPro 20/20, a monthly digital magazine providing a snapshot of the stories and themes shaping the business tech world. Prior to joining ITPro, Dale secured a Masters degree in Magazine Journalism from the University of Sheffield.
Thank you for signing up to Cloud Pro. You will receive a verification email shortly.
There was a problem. Please refresh the page and try again.