Dell reveals plans for Glasgow 2014 Commonwealth Games
The company will implement an end-to-end IT infrastructure for the sporting event starting in July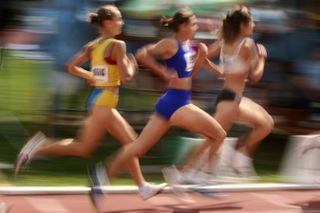 Dell has revealed how it plans to deploy a large-scale, end-to-end IT infrastructure for the Glasgow 2014 Commonwealth Games.
As the event's official IT Hardware and Data Centre supporter, Dell's implementation will connect all 40 sites including the Technology Operations Centre, Media Centre and Athletes Village.
Brian Nourse, CTO for Glasgow 2014, explained: "Technology underpins everything at the Commonwealth Games and we have multiple sites across Glasgow that require a fit-for-purpose technology solution. Dell's role is crucial in ensuring that we have a robust, flexible infrastructure in place that can guarantee everything runs flawlessly both in the planning and staging of the Games, and during the 11 days of competition."
Glasgow 2014 opted to roll out Dell technology to its sites "due to its flexibility, ability to collaborate, mindfulness of budget and bespoke solutions."
In the Technology Operations Centre, Dell will monitor, operate and manage things using PowerEdge servers with Intel Xeon processors, Dell EqualLogic and Dell PowerVault storage. All staff will use Dell laptops or desktop PCs and a Dell helpdesk will support spectators, athletes and organisers should they have any technology queries.
The Media Centre will also have Dell equipment installed and results of the events will be delivered via a solution provided by the company to ensure they are communicated efficiently to the press.
Finally, Dell's technology will be used in the Athletes Village for logistics, ensuring the athletes get to their events on time and it will also be implemented in three recreational centres where athletes will be able to spend their spare time.
Tim Griffin, vice president and managing director of Dell UK, said: "Technology is often the unsung hero of the sporting world. Nearly everything, from coverage of the events and ticketing, to how athletes perform and results are reported, requires a high level of technology support."
Dell will be completing the rollout of its technology across the sites in the eight weeks running up to the games which take place between 23 July and 3 August.
A daily dose of IT news, reviews, features and insights, straight to your inbox!
A daily dose of IT news, reviews, features and insights, straight to your inbox!
Thank you for signing up to ITPro. You will receive a verification email shortly.
There was a problem. Please refresh the page and try again.