Google delays shutdown of Chrome apps
Organisations will be able to continue using Chrome apps for another two years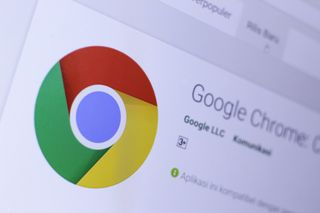 (Image credit: Shutterstock)
Google has further extended its support for Chrome apps, delaying their retirement to 2022.
Google first announced plans to retire Chrome apps in 2016, but the process has faced numerous delays. Earlier this year, the tech giant announced plans to terminate Chrome's app operations over 2020, and this week it announced a more phased approach which will let its audience use and update the apps for another two years.
The Chrome Web Store officially stopped accepting new public Chrome apps in March 2020. Nevertheless, enterprise administrators are currently still able to submit new private and unlisted Chrome apps to the Store and will continue to have this option until June 2022.
The tech giant said that June 2022 will also be the month when Chrome apps, NaCl, PNaCl, and PPAPI will no longer be supported for all platforms.
A year prior to that, in June 2021, Google will sunset general support for Chrome apps on Windows, Mac, and Linux - stretching the original deadline of December 2020. However, organisations will be able to use a policy setting to extend support on these operating systems through June 2022.
Chrome Platform Team's technical director Anthony Laforge said that the announced changes to the timeline do "not impact support for Chrome Extensions", meaning that developers could choose to move their apps into an extension form.
"Google will continue to support and invest in Chrome Extensions on all existing platforms. Fostering a robust ecosystem of extensions is critical to Chrome's mission and we are committed to providing a useful extension platform for customizing the browsing experience for all users," he added in a post on the Chromium blog.
Laforge also thanked the "community of developers who have provided feedback to help us shape this modified and simplified approach".
"We are inspired by a future beyond Chrome apps, where the ecosystem continues forward progress leveraging open Web standards across all modern browsers," he said.
Chrome apps enjoyed limited success over the last few years, an issue which prompted Google to slowly get rid of them and focus on their much more popular Chrome extensions.
A daily dose of IT news, reviews, features and insights, straight to your inbox!
A daily dose of IT news, reviews, features and insights, straight to your inbox!
Thank you for signing up to ITPro. You will receive a verification email shortly.
There was a problem. Please refresh the page and try again.