Skyscape rebrands itself as UKCloud on G-Cloud 8
Rebrand follows trademark dispute with Sky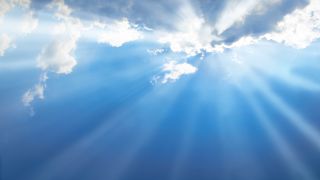 Public sector cloud provider Skyscape today rebranded itself UKCloud ahead of the arrival of G-Cloud 8, the latest version of the government's cloud procurement framework.
The new name is the result of a legal battle between Skyscape and Sky, which saw the latter accuse Skyscape of infringing its registered trademark, 'Sky'.
Skyscape took Sky to the High Court in April to seek confirmation it did not infringe the trademark, but the judge could not rule out the possibility of future successful legal action from Sky (see below).
CEO Simon Hansford said: "Our new name – UKCloud – reflects our unwavering commitment to serving the UK public sector and supporting the digital transformation of citizen-facing services.
"With the imminent arrival of G-Cloud 8, this was an opportune moment to refresh our brand. At UKCloud, we remain steadfastly focused on working with the public sector, helping to digitise services with our agile, assured and cost-effective cloud services."
Hansford pointed to tenfold growth over the last four years, and said he expects UKCloud to double its workforce by the end of 2016.
He added: "Over the past year, we have continued to develop and improve our pioneering assured cloud platform in a number of ways.
"Additionally, we've focused attention on customer service with new recruits specifically dedicated to ensuring customer satisfaction and a new online portal designed to encourage end-user feedback, ensuring this influences our product development roadmap going forward."
G-Cloud 8, on which UKCloud lists all the services it used to provide as Skyscape, is live from today.
28/07/2016: Skyscape rebrands itself as UK Cloud after Sky battle
Public cloud provider Skyscape Cloud Services must change its name after a legal wrangle with Sky.
Skyscape will rebrand itself as UK Cloud from Monday, after losing a High Court battle that left it in legal limbo regarding the use of its current name.
The broadcaster Sky began sending legal letters to Skyscape, a public sector cloud provider, in July 2014, alleging the latter was infringing on Sky's registered trademark, 'Sky'.
Sky's legal team referred to the outcome of a trademark lawsuit it had won against Microsoft in 2013, which forced Microsoft to rename its SkyDrive cloud storage as OneDrive after the court found the name infringed Sky's registered trademark.
In response, Skyscape denied it had infringed the trademark, and letters between the two companies continued for two years, though Sky did not launch any legal action.
Instead, Skyscape took the decision to take Sky to the High Court in April this year, in order to get "commercial certainty" from Sky that its name does not infringe upon any of Sky's five cited marks.
Sky did not launch any counterclaims for infringements but offered evidence that Sky had provided a cloud storage service since 2006.
The High Court subsequently ruled that Skyscape had not proved that Sky's trademark could not be infringed.
Judge Hacon said: "There is a likelihood that a significant proportion of the relevant public and thus the average consumer, encountering the sign 'Skyscape' used for an email service, would take it to be yet another service offered by Sky.
"If the average consumer was already familiar with Sky email, he or she would probably take it to be a replacement or modified Sky email service. Consequently, Skyscape has not proved that the SKY Mark would not be infringed pursuant to art.9(1)(b) by the use of 'Skyscape' for email services."
Skyscape's decision to rebrand itself as UK Cloud came as a result of that judgement, in order to avoid the possibility of a future infringement claim from Sky, Cloud Pro understands.
Skyscape CEO Simon Hansford told Cloud Pro: "It's a really positive name, we have been living with it for a month and I think it's a better name that incorporates what we do as a company and it shows what we do in the public sector.
"We have come out fresh messaging that reinforces what our company does."
Sky declined to comment.
Stay up to date with the latest news and analysis from the world of cloud computing with our twice-weekly newsletter
Thank you for signing up to Cloud Pro. You will receive a verification email shortly.
There was a problem. Please refresh the page and try again.