Seagate unveils 'largest ever' 60TB enterprise storage SSD
New flash drive is four times the size of Samsung's SSD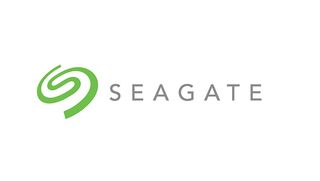 Seagate has built what it believes is the largest SSD available, at 60TB, as it aims to revolutionise enterprise datacentre storage.
The 60TB Serial Attached SCSI (SAS) SSD is twice as dense and has four times the capacity of any other SSD on the market today, Seagate claimed, after Samsung launched its own 15TB SSD back in March, which it said at the time was the largest ever drive of its kind available. Seagate appears to have trumped that now.
Announced at the Flash Memory Summit in Santa Clara, California, Seagate added that its SSD makes the process of configuring "hot" and "cold" data parameters, so businesses are able to continue using 3.5in HDD form factors.
"This eliminates the added step of separating out different types of data for near-term availability versus long-term storage [which are] largely based on estimations or best-guesses of future data storage," a Seagate spokesperson said.
"Instead, datacentres can rely on an SSD that helps address their need to quickly accomodate and ensure accessibility of ever-increasing large amounts of data without having to add additional servers or incorporate additional management steps," the spokesperson added.
A second product is the 8TB Nytro XP7200 NVMe SSD. While smaller, like its 60TB brother, it is able to grow in parallel with enterprises' data and accomodate the hyperscale demands of their datacentres. It has a single PCIe interface, providing processing power up to four times faster than other similar drives on the market.
Brett Pemble, GM and VP of SSD products at Seagate, said: "The explosion of data can translate into more value for enterprises, if they have the right means to accomodate [it]. Seagate is committed to staying on top of this growth [in data]. New products like the 8TB Nytro XP7200 NVMe SSD and 60TB SAS SSD are testament to that."
Anyone who is hungry to get their hands on this technology is, however, in for a bit of a wait. While the smaller of the two drives will be available through channel resellers in Q4 2016, the release of the 60TB SAS SSD "is anticipated some time in 2017".
A daily dose of IT news, reviews, features and insights, straight to your inbox!
Jane McCallion is ITPro's Deputy Editor, primarily covering security, storage and networking for ITPro, CloudPro and ChannelPro.
Jane joined ITPro and CloudPro in July 2012, having previously written freelance for a number of business and finance magazines. She has also covered current affairs, including the student, public sector workers and TUC protests and strikes in central London while studying a Masters in Journalism at Goldsmiths, University of London.
Prior to becoming a journalist, Jane studied Applied Languages at the University of Portsmouth.
A daily dose of IT news, reviews, features and insights, straight to your inbox!
Thank you for signing up to ITPro. You will receive a verification email shortly.
There was a problem. Please refresh the page and try again.