BT to create more than 1,000 new tech jobs for grads and apprentices
Telco sets out plans to help tackle youth unemployment in the UK.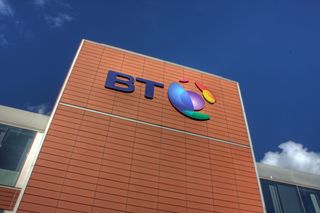 BT has pledged to create over 1,000 jobs for graduates and apprentices as part of a recruitment drive aimed at tacking the skills shortage and youth unemployment in the UK.
The telco said most of the vacancies would be in the areas of IT, technology research and engineering, with other training programmes available in business and finance.
It is looking for 300 graduates in science, technology and business who want careers in the IT and telecoms sector.
Around 730 apprenticeships will also be offered to school and college leavers in the areas of engineering, software design, IT support, finance and logistics.
A large number of BT's recruits will be based at BT's research campus at Adastral Park, near Ipswich in Suffolk. Technology graduates and technical apprentices will be able to work on a range of projects, including the future of broadcasting and wireless technology, Big Data and the Internet of Things, as well as helping pioneer new developments in high-speed fibre communication networks.
The telco has also created a digital media technology apprenticeship to provide recruits with experience and skills in web development, digital networks, digital TV and digital media distribution.
BT has also committed to a UK employer-led initiative called "Movement to Work". The is aimed at tackling youth unemployment by pledging to provide up to 1,500 vocational training and work experience placements for out of work youngsters over the next 18 months.
"This is a tough time in the job market, with almost a million young people across the UK struggling to find work," said Gavin Patterson, chief executive of BT. "Every company needs to play its part in ensuring that Britain's future workforce isn't impaired by long-term unemployment."
Business secretary Vince Cable added: "It's good news that BT are delivering even more high quality apprenticeships and graduate jobs. Hundreds more people will now be able to get the skills they need to get on and help support sustainable economic growth."
Other posts will be available around the UK, including training as Openreach engineers, and in finance, customer service and business development roles.
A daily dose of IT news, reviews, features and insights, straight to your inbox!
Rene Millman is a freelance writer and broadcaster who covers cybersecurity, AI, IoT, and the cloud. He also works as a contributing analyst at GigaOm and has previously worked as an analyst for Gartner covering the infrastructure market. He has made numerous television appearances to give his views and expertise on technology trends and companies that affect and shape our lives. You can follow Rene Millman on Twitter.
A daily dose of IT news, reviews, features and insights, straight to your inbox!
Thank you for signing up to ITPro. You will receive a verification email shortly.
There was a problem. Please refresh the page and try again.