IT contractors earn more despite Brexit vote
Survey: More IT contractors are better off after the vote to leave the EU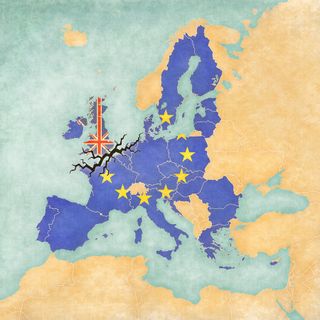 IT contractors' daily rates are growing even as Britain heads towards a hard Brexit, according to new research.
One in five contractors' rates are increasing, according to accountancy firm Nixon Williams' survey of 600 contractors that compared the first half of 2016 to the second half, after 23 June's vote to leave the EU.
Nixon Williams found that more rates are increasing than decreasing, with 20.5% seeing their rates rise compared to 16.6% whose rates fell post-June.
The 20.5% whose rates increased after the Brexit vote beats the 19.4% whose rates grew before it. The percentage of respondents whose rates fell after Brexit - 16.6% - was lower than before the referendum too, when it stood at 18.6%.
Derek Kelly, CEO of Nixon Williams, said: "The fear was that the EU referendum result would send the jobs market into a tailspin, and that contractors would be first to feel the pain. Even though IT is often regarded as a discretionary spend, technology is key to increasing worker productivity. In that respect, IT contractors are likely to find that demand for their skills holds up well this year."
The survey also found that just 30% of IT contractors were downbeat about the UK's prospects outside of the EU, with the vast majority optimistic or neutral about it.
Contractors seem to be faring better than full-time staff, with the UK's average engineering salary falling from 55,709 to 45,964 last October, according to figures from Balderton Capital.
"Employers are likely to be reticent to commit to permanent hires, and any business transformation projects related to Brexit will be of limited duration and require highly specialised skills, making them ideal for contractors," said Kelly.
The figures also come as public sector bodies prepare to crack down on those who will be affected by the HMRC's IR35 legislation, which seeks to tax contractors as full-time staff.
Public bodies will be responsible for enforcing IR35 among their contractors from next month, and it will target contractors who pay themselves through dividends via their own companies, thereby avoiding National Insurance payments. IR35 will tax them as regular employees, meaning they could lose up to 25% of their earnings.
But those with in-demand skills, like cybersecurity, can charge more to make up for the shortfall in earnings. Kelly added: "Skills shortages in this key area are predicted to worsen this year, which means that cybersecurity professionals are likely to see more frequent multiple contract offers and bidding wars for their skills."
A daily dose of IT news, reviews, features and insights, straight to your inbox!
A daily dose of IT news, reviews, features and insights, straight to your inbox!
Thank you for signing up to ITPro. You will receive a verification email shortly.
There was a problem. Please refresh the page and try again.