Acropolis 5.0 released by Nutanix
Converged infrastructure OS's latest update brings in a swathe of new features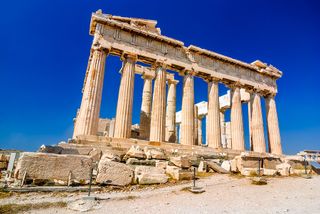 Nutanix has released the fifth version of its Acropolis product, bringing with it hundreds of improvements and 45 new features.
Acropolis, for those unfamiliar with the offering, is a dedicated platform built into the company's hyperconverged infrastructure products, which provides storage, compute and virtualisation. According to Nutanix, the converged approach of the product means it can support virtually any application and also allows IT users to choose the best virtualisation technology for their needs.
AOS 5 includes significant updates to the data plane (Acropolis), management plane (Prism) and built-in hypervisor (AHV), with Nutanix's director of product marketing, Prabu Rambadran, calling the release "a huge milestone" for the company.
Among the enhancements and new features in AOS5, there are a number of significant ones. The first is the general availability of Acropolis File Services, which Nutanix says eliminated the need for standalone NAS systems. "With AFS, customers can consolidate their virtual machines and the file data they relu on within the same cluster", said Rambadran in a blog post.
Acropolis Block Services, meanwhile, has been upgraded with dynamil load balancing, flash pinning, greater security and online resizing.
Metro Availability Witness, an improvement to Nutanix's Metro Availability DR service, will enable automatic failover from one site to another without service disruption, thanks to its ability to run anywhere and monitor the status of both sites similtaneously.
Prism, meanwhile, now comes with self-service, according to the firm, "will bring the goodness of AWS to enterprise data centres". The management plane will also now support VMware ESXi, removing the need for IT departments to rely on vCenter.
Finally, in this release AHV gets affinity rules, allowing VMs to be pinned to a specific host or set of hosts, as well as anti-affinity rules to ensure specific VMs are never running on the same host together. Additional new AHV features include the ability for administrators to add vCPU and memory to a running VM without any service impact - so the company claims - and dynamic scheduling.
AOS 5 is available to download now.
Main image credit: Bigstock
A daily dose of IT news, reviews, features and insights, straight to your inbox!
Jane McCallion is ITPro's Deputy Editor, primarily covering security, storage and networking for ITPro, CloudPro and ChannelPro.
Jane joined ITPro and CloudPro in July 2012, having previously written freelance for a number of business and finance magazines. She has also covered current affairs, including the student, public sector workers and TUC protests and strikes in central London while studying a Masters in Journalism at Goldsmiths, University of London.
Prior to becoming a journalist, Jane studied Applied Languages at the University of Portsmouth.
A daily dose of IT news, reviews, features and insights, straight to your inbox!
Thank you for signing up to ITPro. You will receive a verification email shortly.
There was a problem. Please refresh the page and try again.