Q&A: Chris Taylor, CIO at NI
Mark Samuels speaks to News International's CIO about the changing nature of modern tech leadership.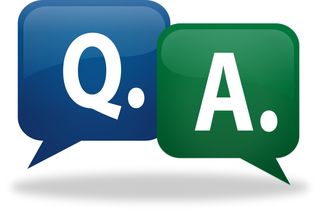 Chris Taylor is a man on a mission. Charged with transforming the experience of internal users and external customers, the CIO at media giant News International is running a broad suite of initiatives that provides best practice lessons for both business peers and technology professionals.
Taylor's key technology projects include ensuring intellectual property is retained in the fast-developing digital age. As IT chief at a leading-edge media organisation, he has to ensure paying subscribers are given controlled access to content. Taylor also has to develop internal platforms that allow employees to access and create that content.
His experience of driving business change through the use of digital technology led him to conclude that the role of IT leader is on the cusp of a fundamental change. While some CIOs still focus on information, transformative executives concentrate on technology. "The IT community can be split into two halves," he says.
The first group focuses on traditional suppliers who rely on a locked down methodology. "That approach is more risk averse and puts safety first. I can understand it if you're working in a culture where it's difficult to stand up and bring in change," says Taylor.
The second group of CIOs put cloud first, embrace consumerisation and strive to create a flexible organisation. Taylor says IT leaders in this group concentrate on building trust with their business colleagues. They are forward-thinking and often have a seat at the operating board business table.
"These CIOs have a much closer view of the customer," adds Taylor, who says examples of this second group of CIOs tend to be prominent in the media, arts and retail sectors. But, he believes, transformation is coming to all industries.
"The CIO has to re-invent their role," he says, suggesting the much-talked about death of the CIO role actually gives IT leaders an opportunity to embrace technology on behalf of the business. Rather than acting as a guardian of information, modern technology executives should act more like a CTO than a CIO, he adds.
"Both technology and information are important," he says. "But the impression of the internal IT organisation in a digital era is really important. You have to change things that might appear obvious and show how the use of technology can really make a difference to the business."
Taylor refers to his own company's decision to re-brand the IT organisation as the technology department. The subtle change forms part of a broader shift away from arms-length IT support and towards deeper relationships with business colleagues. "What we have is an organisation that's trying to reposition itself," says Taylor.
Change is important to all modern businesses but it has been crucial at News International. Taylor moved into the CIO role in September 2012, having originally moved to the organisation in March 2011 after a seven-year stint at publisher Emap. His time at News International has coincided with fundamental organisational change.
A daily dose of IT news, reviews, features and insights, straight to your inbox!
A daily dose of IT news, reviews, features and insights, straight to your inbox!
Thank you for signing up to ITPro. You will receive a verification email shortly.
There was a problem. Please refresh the page and try again.