Windows XP upgrades & HP server update woes: IT Pro's web comments round-up
HP's plans to charge users for firmware updates and Microsoft's Windows XP upgrade advice are both hot topics this week.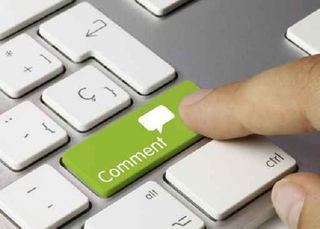 As another week in the world of tech draws to a close, we take a look at what our readers have to say about some of the biggest stories to appear on IT Pro over the past seven days.
These have included the latest attempts by Microsoft to encourage Windows XP upgrades, as well as HP's decision to start charging users for out of support firmware and service patches.
HP haters
Hardware titan HP announced plans to start charging customers using out of warranty server kit to download firmware patches and service packs from 19 February.
The company denied the move is intended to force customers into buying extended coverage for their products, but the ever sceptical IT Pro readership doesn't seem to be buying that.
"How often are important security patches released for firmware or in Service Packs," wailed JohnM.
"This could cause major security issues."
RichKEngland, along with many other readers, declared the decision means he'll not buy HP again.
"Security and bug fixes must be available for free as these are due to design faults by HP. How crazy would you have to be to pay for their mistakes?"
This was a view echoed by Millsey. "So, if HP leave bugs or security holes in its products, they will essentially charge us for fixing them? I will not be buying their servers again."
Windows XP expiration
Microsoft found itself in the firing line this week by advising people to splash their cash on new Windows 8 PCs to avoid getting caught short by the looming Windows XP end of support deadline.
The declaration was made in a blog post by the Redmond giant, which many Windows XP users took umbrage to in the comments section. When the story appeared on IT Pro, the response was much the same.
"This is getting to be a bad habit with Microsoft. Not only does it force people to change their operating system, but users find they can't run many of their older programs on the new OS," fumed JGelvin.
"Compounding frustration with that issue is the fact that the new OS may not function on an older machine. Microsoft is an enabler of the throw away mindset."
Meanwhile, banging the drum for the silver surfer community, IT Pensioner said the industry seems to forget that a large number of XP users are older people who prefer using it to newer operating systems.
"Older folk keep Windows XP systems with older Microsoft Office going because it meets their needs. They don't do complex IT. They just write letters using Word, keep track of bills using Excel and email using Outlook," IT Pensioner wrote.
"High speed they don't need. They have time to have a coffee and biscuit whilst waiting for their PC to boot, and little or no money to buy new kit."
IT Pro reader Realism, whose username (we're guessing) was chosen because that's what he brings a dose of to internet debates, was at pains to point out that no-one's forcing XP users to upgrade.
"[Microsoft] is advising people to move to an operating system that is faster and more secure. You could upgrade to Vista (if that's what tickled your odd fancy), or to Windows 7. There's no obligation to upgrade to Windows 8 / 8.1 if you don't like it or can't run it," he said.
"I don't think you understand that Microsoft cannot provide support for every legacy product they ever release. The costs would be phenomenal. Like everything else, things only have a limited lifespan."
A daily dose of IT news, reviews, features and insights, straight to your inbox!
Caroline Donnelly is the news and analysis editor of IT Pro and its sister site Cloud Pro, and covers general news, as well as the storage, security, public sector, cloud and Microsoft beats. Caroline has been a member of the IT Pro/Cloud Pro team since March 2012, and has previously worked as a reporter at several B2B publications, including UK channel magazine CRN, and as features writer for local weekly newspaper, The Slough and Windsor Observer. She studied Medical Biochemistry at the University of Leicester and completed a Postgraduate Diploma in Magazine Journalism at PMA Training in 2006.
A daily dose of IT news, reviews, features and insights, straight to your inbox!
Thank you for signing up to ITPro. You will receive a verification email shortly.
There was a problem. Please refresh the page and try again.