Facebook CEO Mark Zuckerberg sets out vision to grant world internet access
Facebook chief uses MWC keynote to talk up Internet.Org's aspirations.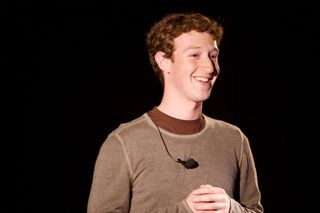 Facebook founder CEO Mark Zuckerberg has fleshed out the growth strategy for the Internet.Org initiative he champions, which aims to provide access to basic internet services to the whole world.
Internet.org was launched in August 2013, and counts Facebook, Ericsson, MediaTek, Nokia, Opera, Qualcomm and Samsung as founding partners.
At the time of its launch, the founders set themselves the goal of bringing internet access to the "next five billion" people, particularly those in emerging markets.
During his highly anticipated Mobile World Congress keynote in Barcelona earlier today, Zuckerberg spoke at length about the initiative, and described it as an "on ramp to the internet" for disadvantaged people.
"One thing I think it's easy to take for granted is that most people do not have access to the internet," he said. "It's 2.7 billion [with internet access] and it's growing slower than you'd imagine."
Those without access to a reliable internet connection miss out on essential access to financial services, as well as health information and educational opportunities.
Guest editor's thoughts
"I think this is a great goal and its surprising to read only 2.7 billion people are currently connected to the internet. I do have to question Zuckerberg's motives though. Users are offered limited internet access before being asked to pay for more. Is this a philanthropic project or a money making exercise for Facebook?"
Brendon Petsch, IT director, Gritit
"If you increase the number of people in emerging markets with internet access, you can create 100 million jobs [and bring about a] seven per cent drop in child mortality," he said.
When pressed for more information about how it works, Zuckerberg explained end users would get access to a range of free internet-based information services, before being offered the chance to cough up for more data intensive ones. For example, media streaming.
The model has already been trialled in the Philippines and Paraguay, he revealed. And, in the case of the former, has resulted in the number of people accessing the internet there doubling.
"It's really early, [and] I don't want to say we have all the answers yet, but the early results are promising. We're proving the model can work," he said.
The next stage of the initiative will involve bringing on board "three-to-five" new partners or carriers who can help the founders test the limits of the model a little more.
However, he admitted given the emphasis will be on connecting poorer nations it might take some time for Internet.Org to generate money.
"I think we're [Facebook and the other founding partners] probably going to lose money on this for quite a while," he said.
During the keynote, he was also asked if Edward Snowden's NSA revelations were likely to undermine the work Internet.org does, and what his general thoughts about the surveillance scandal were.
"It's not awesome. The Government sort of blew it on this[because it has a] responsibility to protect folks and be transparent," he said.
"They're getting there, but only now getting to the range of where they should have been. This whole thing could have been avoid[ed]."
A daily dose of IT news, reviews, features and insights, straight to your inbox!
Caroline Donnelly is the news and analysis editor of IT Pro and its sister site Cloud Pro, and covers general news, as well as the storage, security, public sector, cloud and Microsoft beats. Caroline has been a member of the IT Pro/Cloud Pro team since March 2012, and has previously worked as a reporter at several B2B publications, including UK channel magazine CRN, and as features writer for local weekly newspaper, The Slough and Windsor Observer. She studied Medical Biochemistry at the University of Leicester and completed a Postgraduate Diploma in Magazine Journalism at PMA Training in 2006.
A daily dose of IT news, reviews, features and insights, straight to your inbox!
Thank you for signing up to ITPro. You will receive a verification email shortly.
There was a problem. Please refresh the page and try again.