Free bitcoins handed out to MIT students
Massachusetts Institute of Technology will give each of its students $100 (£59) worth of the virtual currency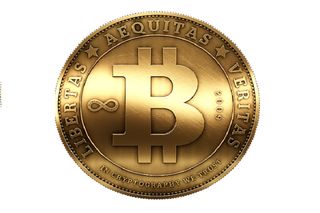 Massachusetts Institute of Technology (MIT) will give each of its 4,528 undergraduates a bitcoin worth $100 (59).
The university received a donation of $500,000 (297,000) by Wall Street financier and MIT graduate Alexander Morcos and decided to convert the money into bitcoins to present to students.
The project is being led by computer science sophomore Jeremy Rubin and Daniel Elitzer, an MBA student at MIT's Sloan School of Management.
Elitzer, who founded the university's bitcoin club and is the founder of Tidbit, a project to replace online advertising with bitcoin mining, wrote on the university's website: "We want to issue a challenge to some of the brightest technical minds of a generation: When you step onto campus this fall, all of your classmates are going to have access to bitcoin; what are YOU going to build to give them interesting ways to use it?"
It is hoped students will not just spend the currency, but will barter with each other to drive the price up and use it as part of their education.
Rubin believes bitcoin is the currency of the future and students should use it wisely.
"Giving students access to cryptocurrencies is analogous to providing them with internet access at the dawn of the internet era," he said.
Dennis Freeman, MIT's head of undergraduate education, supports the scheme. He said: "By bringing students and faculty together to inform members of the MIT community about what bitcoin is and to research its use, Rubin and Elitzer are helping everyone to better understand this emerging technology."
Each student will receive their bitcoin when they return to university in the Autumn.
A daily dose of IT news, reviews, features and insights, straight to your inbox!
A daily dose of IT news, reviews, features and insights, straight to your inbox!
Thank you for signing up to ITPro. You will receive a verification email shortly.
There was a problem. Please refresh the page and try again.