EU demands more concessions from Google over search dominance
Google gets another chance to end probe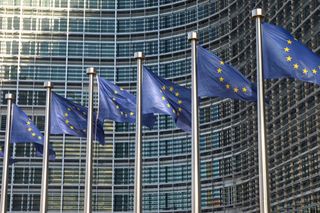 The EU has ordered Google to come up with "fresh solutions" to meet competitor complains about the firm's dominance in search and advertising.
The European Commission and Google came to terms back in February over the investigation in a bid to draw a line under the saga and move on. However, The Commission has received a number of criticisms from competitors on the settlement proposals.
"Some of these replies are very, very negative. And in some of those replies, some complainants have introduced new arguments, new data, new considerations," said Joaqun Almunia, Commission vice president in charge of competition policy, in an interview with Bloomberg.
"So we now need to analyse this and to see if we can find solutions, if Google can find solutions, to some of these concerns we find justified, and we are in this process," he said. "So it's a long investigation, it's a complex issue."
This marks the third time Google has improved its offer in response to claims from rival firms that it dominates online search and hinders advertisers from moving to other platforms. Google controls over 80 per cent of the European search market.
Should talks fail between the Commission and Google, the company could be fined up to 10 per cent of its revenues of $60 billion.
Almunia said he was now looking into a similar case with Google's mobile operating system Android. Rivals have complained that Google favours its own services, such as Google Maps and Search, on the OS.
In a blog post Google chairman Eric Schmidt claimed Google isn't promoting its products at the expense of others.
"We're trying to get you direct answers to your queries because it's quicker and less hassle than the ten blue links Google used to show. This is especially important on mobile where screens are smaller and typing is harder," he said.
A daily dose of IT news, reviews, features and insights, straight to your inbox!
Rene Millman is a freelance writer and broadcaster who covers cybersecurity, AI, IoT, and the cloud. He also works as a contributing analyst at GigaOm and has previously worked as an analyst for Gartner covering the infrastructure market. He has made numerous television appearances to give his views and expertise on technology trends and companies that affect and shape our lives. You can follow Rene Millman on Twitter.
A daily dose of IT news, reviews, features and insights, straight to your inbox!
Thank you for signing up to ITPro. You will receive a verification email shortly.
There was a problem. Please refresh the page and try again.