UK tech industry calls for criminal justice data sharing reforms
Tech UK claims joined up databases could cut waste and speed up investigations, says trade body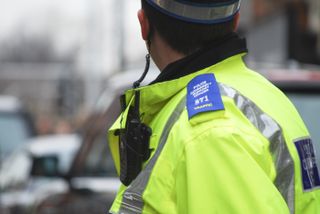 UK's technology industry has called on the government to adopt common data standards across the police and criminal justice systems to help deliver a more effective service.
Industry body TechUK said important data exists within too many IT systems that are neither connected nor searchable. As a result, within same police force and between closely connected services, it is often difficult to link people, objects, locations and events data. At the regional and national level, the situation is even worse, it claimed.
The organisation said in its recently published Breaking Down the Barriers report that adopting common data standards would result in greater efficiencies within the police and criminal justice ICT systems by reducing dependence on particular products and suppliers and enabling information to be shared across separate devices and systems.
It is now calling on the government to develop a strategy for the criminal justice system that will improve access to data assets through the use of technology, which will be predicated on the use of common standards across the system, the report said.
It also urged the Home Office to clarify which body has the remit to develop and set strategy and common standards across the police and criminal justice system. This chosen body should work closely with industry, the police and policy makers to develop an ICT strategy and common standards.
It also said the Home Office needs to take action to mandate the use of common standards across the police service, and that work to develop common standards should start with defining an already recognised core set of object types based on the People Object Location Event (POLE) model. This is already in widespread use by forces and suppliers.
Ruth Davis, head of programme for cyber, criminal justice and national security at techUK, said the police have long acknowledged the negative impact that siloed data and systems have on their ability to act effectively and in partnership with other agencies.
"This must be addressed if they are to provide the public with a better service at a lower cost," she said. "If standardisation is to be achieved effectively both large and small suppliers must be allowed to participate in the discussion. TechUK intends Breaking Down The Barriers to begin sustained dialogue between industry, the Home Office and police forces."
A daily dose of IT news, reviews, features and insights, straight to your inbox!
Rene Millman is a freelance writer and broadcaster who covers cybersecurity, AI, IoT, and the cloud. He also works as a contributing analyst at GigaOm and has previously worked as an analyst for Gartner covering the infrastructure market. He has made numerous television appearances to give his views and expertise on technology trends and companies that affect and shape our lives. You can follow Rene Millman on Twitter.
A daily dose of IT news, reviews, features and insights, straight to your inbox!
Thank you for signing up to ITPro. You will receive a verification email shortly.
There was a problem. Please refresh the page and try again.