Teradata: Efficient big data adoption is major enterprise concern
Teradata CAO Bill Franks speaks on key big data trends and privacy issues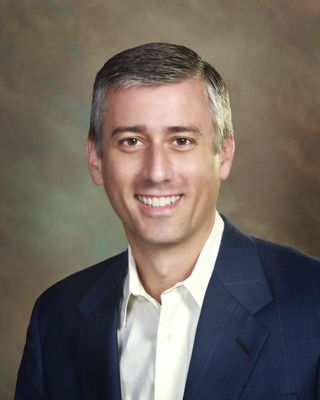 Business conversations about big data have now progressed from discussions about whether it's an area worth investing in at all to talk about how to do so efficiently.
That's according to Bill Franks, chief analytics officer at Teradata, who spoke at length on the key trends in big data analytics at the Teradata Partners Conference and Expo taking place in Nashville, Tennessee, this week.
A few years ago, the main question about big data was whether it had value and how best to extract it, Franks said. Nowadays, the focus is on how organisations should go about embracing analytics efficiently.
This has resulted in the "industrialisation" of analytics, where processes are created first before being automated on a large scale a trend comparable to the industrial revolution.
"People now want to start to automate in that fashion [before getting] it embedded so that it's not requiring someone to make an approval decision ever time," Franks said.
"It's more like, I approve that this process is acceptable to me, it's going to generate these 100,000 names, send the emails or the web offers however it's going to get delivered and on the back end I'll hear about what it did and what the results were.'"
According to Franks, most industries have embraced big data analytics to some extent.
"Some of the biggest potential right now has been some of the industries that historically have not been analytics rich, partly because they didn't necessarily have the data, which are now almost leapfrogging," he explained.
He related this specifically to the automotive industry and education, which have both utilised analytics in interesting ways.
Education, for example, could conceivably bypass the need for traditional teaching and testing methods with data taken from the devices and computers students use every day.
These machines have all of the data needed to determine how well a student is doing immediately available.
However, with the automotive industry and firms operating in other technology-focused verticals capable of feeding customer data back to organisations, privacy becomes an issue that can't be overlooked.
"Privacy is a huge issue, and in my opinion it all comes down to just having the transparency of what's happening," he said.
"I should be able to devise the benefits I'm going to get from having my automotive manufacturer looking at my engine data, outweighing whatever other information they might perceive about me through that."
Regarding the need for clearer rules and regulations about data ownership and how it can be used, Franks added: "We might disagree on what the lines in the sand should be, but there ought to be some lines that we all know where they are. So, I might think it's too loose or too tight, but at least I know exactly where that line is. That's one of the challenges today."
Anonymous data can be just as useful from an analytics standpoint, he said, as organisations can still identify key trends and patterns without taking identifiable data from consumers.
According to him, 90 per cent of the value from data comes from things that don't require personal information.
Speaking on Facebook's recent missteps with users, which Franks regards as a PR issue over a technology one, he said: "In most cases there was ambiguity in the privacy policy, and instead of saying because there's an ambiguity in the privacy policy we're going to say we can't do it and then we'll ask people to opt-in,' they say there's an ambiguity, so we'll declare that we will do it, send an updated privacy policy for everyone to click on and then we're okay.'
"The problem is when you retroactively change people's privacy settings, and you haven't given them the choice the conservative choice."
Get the ITPro. daily newsletter
Receive our latest news, industry updates, featured resources and more. Sign up today to receive our FREE report on AI cyber crime & security - newly updated for 2023.
Caroline has been writing about technology for more than a decade, switching between consumer smart home news and reviews and in-depth B2B industry coverage. In addition to her work for IT Pro and Cloud Pro, she has contributed to a number of titles including Expert Reviews, TechRadar, The Week and many more. She is currently the smart home editor across Future Publishing's homes titles.
You can get in touch with Caroline via email at caroline.preece@futurenet.com.