Star Wars trailer arrives, Nobel prize auction & a holographic Batcave: Best of the web
IT Pro rounds up the best content around the web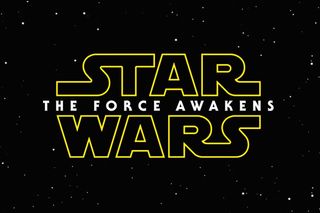 This week talk of acquisitions (BT and O2), outages (Yahoo Mail) and hacks (Sony Pictures) have dominated the tech world.
Of course, with theannual Black Friday bonanzakeeping everyone in the US and UK busy, you may have missed some interesting stories. Don't worry, IT Pro has got you covered with our pick of the best content around the web.
Science
- James Watsonwill auctionoff his Nobel Prize medal, which he won together with Maurice Wilkins and Francis Crick for discovering the structure of DNA in 1962. The medal is expected to fetch between $2.5 million and $3.5 million.
- Scientists have used cows with a modified human chromosometo createhuman antibodies for the Hantavirus. The team, led by researchers at the US Army Medical Research Institute of Infectious Diseases, say this is "proof-of-concept" that such antibodies can be effectively grown in animals.
- Dogs are believed to understand what we say more than we realised, astudyfrom the University of Sussex discovered after testing domestic dogs. Canines process emotion and speech with different parts of the brain.
- The first digital animal will be created in 2015, and will be based on a nematode worm, reportsNew Scientist.
- Scientists at the University of Manchesterhave discoveredthat graphene can conduct protons, paving the way for hydrogen-based fuel cells.
- Is your smartphone making you ill?Doctorshave identifiedtwo conditions brought on by gadget use. "Text neck" and "telepressure" negatively affect the spine.
Film
-Star Wars fans rejoice! Thefirst 88-second trailer forStar Wars: The Force Awakensis now available. The force looks strong with this one. See below, you must:
- The trailer forJurassic Worldlanded earlier this week. Featuring raptors, a fully-functioning park, Chris Pratt on a motorbike and a genetically modified uber-dinosaur.
Will the fourth installment do justice to the much-loved original or deserved to be buried like Indiana Jones 4? Watch it below:
- Independence Day2 hasbeen greenlitby 20thCentury Fox, with production set to start in May 2015. Unfortunately, there will be no cigar-chomping Will Smith to save Earth from an alien invasion this time.
Steve Jobs Movie watch
After being ditched by Sony, and resuscitated by Universal, casting for the Steve Job biopic continues.
Natalie Portman is in talks to join the film, according to Deadline. Danny Boyle (Slumdog Millionaire) is at the helm with Aaron Sorkin (The Social Network) having penned the script. Michael Fassbender is reportedly being sought for the central role after Christian Bale pulled out.
- Two suspects in theExpendables 3piracy casewere arrestedin the UK this week. They are alleged to have obtained a pre-release copy of the film from a "cloud-based system" before distributing it on the internet. The film was downloaded more than 10 million times.
-2001: A Space Odysseywas re-released in UK cinemas this weekend, ifPaddingtonisn't quite your thing. For US residents, Alan Turing biopicThe Imitation Gamehits theatres today.
- Director ofDawn of the Planet of the Apes, Matt Reeves, has spoken toDeadlineabout the work of Weta Digital on the film's special effects particularly on the look of Andy Serkis' Caesar. You can watch the short video below.
On the box - TV and Streaming
- Blinkbox, Tesco's film and TV streaming and download service, isfinally offeringthe option to view content offline a la iTunes. A newEFD dealalso means the service's catalogue has expanded.
- File-sharing platform BitTorrenthas announcedits first original series Children of the Machine will premiere in autumn 2015.
"This is a science fiction show catered to the typical tech-savvy, male-dominated audience,"said the show's producer Marco Weber.
- Visual effects group OTOY Incis workingto create a holographic Batcave forBatman: The Animated Series, an "interactive experience" fans can play with via devices such as the Samsung Galaxy Gear VR and Oculus Rift.
- SyFy has greenlit a new docu-series based around tech financier Dave McClure and innovator Brady Forrest, calledThe Bazillion Dollar Club. The show will see them offer accelerator programs to new start-ups with a "billion dollar idea." It will air in 2015.
Gaming
- Activision has claimedCall of Duty Advanced Warfarehad the "biggest entertainment launchof the year".
Despite beingvague with the numbers, the Activision's shares have jumped 11 per cent as a result.
- Sonywill reimburseUS Playstation Vita buyers following complaints of false advertising for the console suggesting that it would offer cross platform play (only available for a select few games) and other features. Anyone who bought a Vita before 1 June 2012 qualifies for the refund.
- Good news for Nintendo.Super Smash Broshas been a big hit with gamers, selling 500,000 copies in its first three days of release, making it the fastest selling Wii U game in history.
- Lindsay Lohan's amended complaint against the makers ofGrand Theft Auto Vfor allegedly "appropriating her image and persona" has been shut down by Take-Two Interactive.Thegame publisher said it "suffers from even greater defects than the first one."
- Ubisofthas apologisedtoAssassin's Creed Unityfans for glitches and bugs in the game, and has offered players free content (an unreleased add-on story or a new game for season pass holders) as a consolation while assuring them that the problems are being addressed.
Get the ITPro. daily newsletter
Receive our latest news, industry updates, featured resources and more. Sign up today to receive our FREE report on AI cyber crime & security - newly updated for 2023.
Caroline has been writing about technology for more than a decade, switching between consumer smart home news and reviews and in-depth B2B industry coverage. In addition to her work for IT Pro and Cloud Pro, she has contributed to a number of titles including Expert Reviews, TechRadar, The Week and many more. She is currently the smart home editor across Future Publishing's homes titles.
You can get in touch with Caroline via email at caroline.preece@futurenet.com.