ARM educates students with IoT Education Kit
The kit will teach students at University College London how to create apps, robots and wearables to boost skills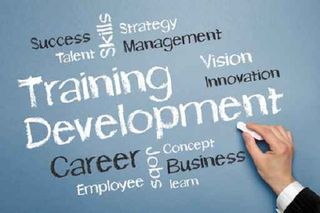 ARM has released an Internet of Things (IoT) Education Kit to students at University College London (UCL) to boost their skills and interest in pursuing a career in the digital sector.
Responding to the science, technology, engineering and maths (STEM) skills shortage, ARM said its kit will include lessons on how to create mobile applications, build robots or integrate wearables with existing technologies from ARM.
The course has been designed to help boost the UK's digital economy, by ensuring those who will be looking for jobs in the coming years have the skills to build their own business or join others that are innovating in the IoT. It will also encourage people to evolve their ideas and be inspired to look for a job in the growing sector.
Currently, only around 50 per cent of STEM students opt for a career in technology, according to a report by ARM, which is simply not high enough.
ARM CTO Mike Muller said: "Students with strong science and mathematical skills are in demand and we need to make sure they stay in engineering. The growth of the IoT gives us a great opportunity to prove to students why our profession is more exciting and sustainable than others.
"New technologies make it far easier to start a business and there's a huge appetite for highly motivated young people to help companies such as ARM deliver innovation that will shape the world's future," he continued.
The Education Kit will be available for UCL students to start using from September 2015 and will begin with a week-long module for full-time and continuing full-time MSc and continuing Professional Development students.
A daily dose of IT news, reviews, features and insights, straight to your inbox!
A daily dose of IT news, reviews, features and insights, straight to your inbox!
Thank you for signing up to ITPro. You will receive a verification email shortly.
There was a problem. Please refresh the page and try again.