EU promises crackdown on Bitcoin following Paris attacks
The plans are part of an EU-wide initiative to more carefully regulate non-banking payment methods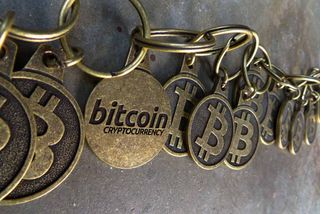 The EU has pledged to clamp down on non-banking payment methods such as Bitcoin, which could be viewed as financing terrorism.
Digital currencies can allow anonymous payments to be made by terrorists, the EU said, as well as pre-paid credit cards that can be obtained easily by criminals and used without being tracked by the authorities.
The European Commission said in draft proposals that it plans to "strengthen controls of non-banking payment methods such as electronic/anonymous payments and virtual currencies and transfers of gold, precious metals, by pre-paid cards".
EU interior and justice ministers will meet to discuss the proposals today, alongside other pressing matters related to the devastating attacks in Paris last week where 129 people were brutally killed by terrorists claiming to be part of ISIS.
On Tuesday, the European Commission laid out plans to assess the role of virtual currencies for nefarious purposes, stating: "Among the sectors under assessment, the use of virtual currencies will be subject to particular attention, as requested by the European Council of 26th January, 2015."
"Member states will have to comply with such measures or explain the reasons why they ask for derogations," the memo continued.
The EU will additionally produce "a list of countries which present some deficiencies in their anti-money laundering (AML) and terrorist financing regimes".
Other subjects on the agenda include plans "to curb more effectively the illicit trade in cultural goods," although it' is not clear what this will entail and how this relates to recent events in Paris.
Bitcoin is the most commonly used virtual currency in circulation and is especially useful in allowing people to trade money anonymously around the web, making a perfect option for terrorist groups to use.
A daily dose of IT news, reviews, features and insights, straight to your inbox!
A daily dose of IT news, reviews, features and insights, straight to your inbox!
Thank you for signing up to ITPro. You will receive a verification email shortly.
There was a problem. Please refresh the page and try again.