Police raid the home of alleged Bitcoin founder, Craig Steven Wright
Wired and Gizmodo claim Australian cryptologist could be Satoshi Nakamoto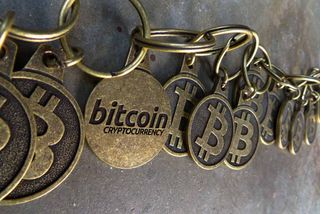 Police have searched the home and office of the alleged founder of Bitcoin after his identity was revealed by Wired and Gizmodo.
The publications claim Sydney-based Craig Steven Wright is the man behind the most famous cryptocurrency, detailing their reasons in articles published yesterday.
But the Australian Federal Police said the raids on the 44-year-old cryptologist's property were in connection with tax issues, not Bitcoin.
"The AFP can confirm it has conducted search warrants to assist the Australian Taxation Office at a residence in Gordon and business premises in Ryde, Sydney. This matter is unrelated to recent media reporting regarding the digital currency bitcoin," a statement read.
The founder of Bitcoin has always been known only by a pseudonym, Satoshi Nakamoto, which led Newsweek to claim to have uncovered the founder living under the name Dorian Nakamoto (birthname Satoshi) in Los Angeles last year.
But the alleged revelation proved doubtful, with the 64-year-old Nakamoto eventually trying to raise funds to sue the site through a now-defunct fundraising page, newsweeklied.com.
This time, Wired has detailed dozens of pieces of evidence it believes point to Wright being the man behind Bitcoin, a cryptocurrency that has been used to finance crime, but that could also allow people to transfer money quickly, conveniently, and cheaply across the world.
The writers of the article, Andy Greenberg and Gwern Branwen, said: "The signs point to Craig Steven Wright, a man who never even made it onto any Nakamoto hunters' public list of candidates, yet fits the cryptocurrency creator's profile in nearly every detail.
"Either Wright invented bitcoin, or he's a brilliant hoaxer who very badly wants us to believe he did."
The first piece of evidence Wired cited is an August 2008 blog post by Wright that apparently set out his intention to release a cryptocurrency paper, just months before the November 2008 introduction of Bitcoin.
Another blog post in November that year tells readers who want to contact Wright to encrypt their messages using a PGP public key that Wired report was linked to Satoshi Nakamoto.
Other entries include one the day after the launch of Bitcoin, saying, "The Beta of Bitcoin is live tomorrow We try until it works", which if Wright had written it in Australia, where he lives, would have been before the 3pm EST launch of Bitcoin.
One more significant piece of evidence Wired uncovered via an anonymous source close to Wright was a PDF written by Wright's close friend, the late computer forensics analyst David Kleiman.
In it, he agreed to take control of a fund containing 1.1 million bitcoins, called the Tulip Trust.
This is the same size as the publicly visible Bitcoin stash people can see on Bitcoin's blockchain, that is believed to belong to Satoshi Nakamoto, and currently worth around $460 million.
However, Wired admit the whole thing could be an "elaborate hoax", saying comparisons of archived versions of Wright's blog posts prove he edited them to insert evidence of his Bitcoin involvement.
But Gizmodo was separately contacted by an anonymous source, who told them: "I hacked Satoshi Naklamoto [sic]. These files are all from his business account. The person is Dr Craig Wright."
A flurry of emails pulled from an Outlook account appeared to support the evidence, the publication said.
One quote Wired attributed to Wright, from a conversation he apparently held with Australian tax officials, reads: "I did my best to try and hide the fact that I've been running Bitcoin since 2009. By the end of this, I think half the world is going to bloody know."
Since the story appeared, Wright has removed his private Twitter profile, and deleted the associated blog posts, so there is no clear or immediate way to verify Wired's claims.
A daily dose of IT news, reviews, features and insights, straight to your inbox!
A daily dose of IT news, reviews, features and insights, straight to your inbox!
Thank you for signing up to ITPro. You will receive a verification email shortly.
There was a problem. Please refresh the page and try again.