DEA and Secret Service embroiled in Silk Road case
DEA special agent Carl Force and Secret Service special agent Shaun Bridges were arrested earlier this week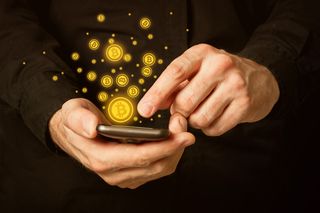 DEA special agent Carl Force and Secret Service special agent Shaun Bridges have been arrested for alleged wire fraud and money laundering as part of the Silk Road investigation.
Force has been accused of stealing government property and taking bitcoin payments from Silk Road while he was investigating the online drug marketplace. He is said to have then moved these funds into a personal account rather than handing them over to law authorities as evidence.
It is also alleged that he worked for bitcoin exchange organisation CoinMKT, where he seized a customer's funds that he then tried to unlock using a subpoena to payment firm Venmo.
To add more fuel to the fire, Force allegedly took payment from Silk Road's operator Ross Ulbricht as an informant, telling him what was happening in the investigation as it occurred, using pseudonyms to hide his identity. These conversations with Ulbricht were encrypted, meaning it became harder for investigators to determine what was happening.
Force is also said to have used a third alias with which he tried to blackmail Ulbricht. At one point, Force instructed Ulbricht to pay 525 bitcoins (worth 33,000 at the time) for information about the investigation.
A press statement from the Department of Justice revealed: "Force...without authority, developed additional online personas and engaged in a broad range of illegal activities calculated to bring him personal financial gain."
Meanwhile, Secret Service special agent Bridges stands accused of moving $800,000 Silk Road bitcoins from a personal account to the Mt. Gox bitcoin exchange, leading to his arrest.
The Silk Road trial has been going on since January when an investigation into founder Ross Ulbricht found him guilty of operating online drug marketplace Silk Road. More than one million drug transactions took place using virtual currency bitcoin, with an estimated value of more than 11.8 million.
A daily dose of IT news, reviews, features and insights, straight to your inbox!
A daily dose of IT news, reviews, features and insights, straight to your inbox!
Thank you for signing up to ITPro. You will receive a verification email shortly.
There was a problem. Please refresh the page and try again.