Intel: Kaby Lake 7th gen Core chip will launch this autumn
It's being touted as the "highest performance CPU Intel has ever made"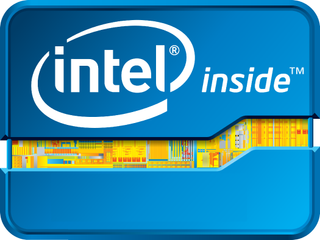 Intel has given a sneak peak of its upcoming 7th generation Core processor at the Intel Developer Forum (IDF) in San Francisco.
Touted as its "highest performance CPU Intel has ever made" on stage by the chip firm's CEO Brian Krzanich, the 7th gen Core CPU (previously codenamed Kaby Lake), will ship globally in PCs as soon as this autumn.
"We're pleased to announce that we're shipping already to our PC partners, and will launch with new devices to consumers this fall," said Krzanich. "It's the highest performance CPU Intel has ever built."
Kaby Lake is the successor to Skylake and is built on the 14nm manufacturing process.
During the keynote, Krzanich said the 7th gen Core processor will make 4K videos more readily accessible to everyone, providing deeply realistic, crystal clear images and videos with no lag.
As part of the launch later this year, Intel has teamed up with Sony Pictures Home Entertainment in a collaboration to make the Japanese firm's premium movies in 4K available on PCs powered by the upcoming 7th gen Intel Core chip.
While on stage, Krzanich called out some product rep who explained how this is possible in the next gen chip.
"The 7th generation Core hardware accelerated for HDCP 10bit codec," the rep said. "This means it can play the highest quality Hollywood premium 4k content on the market today without a hitch, allowing you to transfer that 4K movie experience to your 2-in-1 and take it wherever you want."
The rep also demoed the new 7th gen chip with onboard graphics running on a Dell XPS playing Blizzard's latest shooter Overwatch. While the game didn't appear to be on its highest resolution setting, it did seem to play very smoothly.
"Movie fans will be able to stream SPHE's premium 4k movies for smooth playback and long battery life on devices based on the next generation 7th Gen Intel Core Processor,@ the firm said.
Kaby Lake will also boast native USB 3.1 support, native Thunderbolt 3 support, and a thermal design power of up to 95 watts. Its upcoming successor Cannonlake, the chipmaker's first 10nm chip, is expected to arrive in the second half of 2017, despite speculation that the launch has been delayed.
A daily dose of IT news, reviews, features and insights, straight to your inbox!
A daily dose of IT news, reviews, features and insights, straight to your inbox!
Thank you for signing up to ITPro. You will receive a verification email shortly.
There was a problem. Please refresh the page and try again.