AI to power majority of customer interactions by 2025
AI is ready to dominate consumer experience and businesses must be ready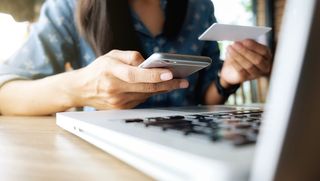 Artificial intelligence (AI) and virtual reality technologies have been consistently on the rise over recent years, but it appears that organisations are struggling to keep up with their implementation -- and this is a big red flag. According to Servion Global Solutions, AI is predicted to power 95% of customer interactions by 2025.
By 2020 alone, IT research firm Gartner has predicted that customers will manage 85% of their enterprise experiences without human interaction. Even so, the apps and automated systems that make this possible are expected to be replaced with advanced AI technologies in the following decades.
The business world is slowly but surely starting to understand this. Notable figures like Alphabet chairman Eric Schmidt, who was previously skeptical about AI technology, have started to recognise the potential it has to change the world.
While an intelligent technology takeover might come off as alarming, it doesn't cause much concern in the mind of the consumer; in fact, they want these machines to be implemented to make customer service interactions simpler and easier. With AI technologies becoming increasingly human-like, Servion claims consumers eventually won't be able to "spot the bot," allowing for smoother and faster live and online interactions.
Automated experiences already exist for consumers, and virtual and augmented reality technologies have seen an increase in popularity over the years. Due to this, customers are predicted to expect much more from these technologies over the next decade and organisations must be able to meet these expectations.
According to Servion's SVP & GM of EMEA ,Shashi Nirale, keeping customers is more profitable than gaining new ones, meaning maintaining customer satisfaction is key for a business to survive. This means organisations no longer have a choice but to adopt these technologies if they want to stay relevant.
Sameet Gupte, CEO of Servion Global Solutions, explained organisations need to take a holistic approach in order to meet customer expectations. All communication channels and data should be brought together in a single "hub" that provides control over all customer interaction.
"By taking this approach, organisations can ensure they have control over customer experience, whether it takes place in person or with an AI in virtual reality," he said.
Main image credit: Bigstock
A daily dose of IT news, reviews, features and insights, straight to your inbox!
A daily dose of IT news, reviews, features and insights, straight to your inbox!
Thank you for signing up to ITPro. You will receive a verification email shortly.
There was a problem. Please refresh the page and try again.