Disconnected experiences put customer loyalty at risk
Personalising an experience across channels is key to building loyalty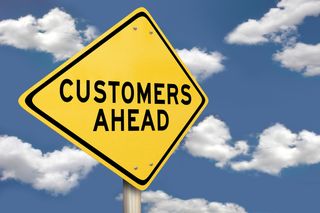 Businesses are at risk of losing customers by not offering the levels of personalisation they expect, according to research.
What's more, companies are failing to make the experience across channels seamless, which is also putting customers off, the research published by MuleSoft found.
The study suggests 63% of people would consider switching their insurance provider because their experience is not good enough, while 61% of consumers have thought about using alternative retailers.
"Today's consumer expects a fully connected and highly personalised experience, but it is clear that organisations across the private and public sectors are falling short," said Ian Fairclough, vice president of services at MuleSoft in Europe, the Middle East and Africa (EMEA).
"As the figures in the Connected Consumer Report show, siloed data and systems can have a negative impact on customer loyalty. Even more concerning are the delays in patient care and the subsequent impact on citizen health."
The companies asked more than 2,000 people about their experiences with banking, insurance, retail and public services and less than half said they had experienced personalisation somewhere along their journey.
One of the biggest frustrations highlighted in the report was having to enter personal data repeatedly, despite them knowing the company already holds the required information. Another problem for consumers was businesses responding slowly to requests for information.
"Businesses across every industry need to prioritise connecting applications, data and devices, enabling customer loyalty to pervade every aspect of a business and provide a seamless experience for their customers. For businesses that don't, they risk consumers disconnecting from them," Fairclough added.
MuleSoft's research revealed that businesses can turn this around by using the data they have and sharing information with third parties if it improved the customer experience. Nearly a third of respondents would be happy to switch their banking to Amazon, Apple, Facebook or Google f they offered such services, because they see those companies personalise experiences better than finance specialists.
"No organisation is immune from digital disruption, whether it is high street banks competing against innovative fintechs or bricks-and-mortar retailers trying to regain market share from Amazon," Fairclough added.
"The challenge for many organisations is to bring multiple technologies and data together to create a cohesive and personalised customer experience. This is no small undertaking, especially for those organisations with legacy technology and processes. We're seeing our customers do this by taking an API-led approach to connectivity."
A daily dose of IT news, reviews, features and insights, straight to your inbox!
A daily dose of IT news, reviews, features and insights, straight to your inbox!
Thank you for signing up to ITPro. You will receive a verification email shortly.
There was a problem. Please refresh the page and try again.