Google allows publishers to be more flexible with ads
The company's Funding Choices scheme means it can ask people using ad-blockers to pay for content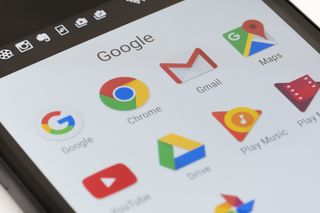 Google has responded to publishers' concerns about people using ad-blockers, by permitting them to ask users with the blockers installed to either pay for content or enable advertising.
Called Funding Choices, the new initiative makes it fairer for publishers that are being negatively impacted by people blocking ads in their browsers. For some publishers, this is their only income and it's having a knock-on impact on website finances.
However, Google also understands ads can be annoying for users and so wants to allow them to choose between viewing ads or paying to view content.
"As part of our efforts to maintain a sustainable web for everyone, we want to help publishers with good ad experiences get paid for their work," Google's Sridhar Ramaswamy, senior vice president of Ads and Commerce said in a blog post.
"With Funding Choices, now in beta, publishers can show a customized message to visitors using an ad blocker, inviting them to either enable ads on their site, or pay for a pass that removes all ads on that site through the new Google Contributor."
He added that Funding Choices is now available to publishers in the US, UK, Germany, Australia and New Zealand, with plans to roll it out to other countries later in 2017. It will continue working with the Coalition for Better ads to ensure publishers aren't placing annoying ads on their sites that will ruin the user experience and this could mean more changes coming soon.
"We believe these changes will ensure all content creators, big and small, can continue to have a sustainable way to fund their work with online advertising," he wrote.
A daily dose of IT news, reviews, features and insights, straight to your inbox!
A daily dose of IT news, reviews, features and insights, straight to your inbox!
Thank you for signing up to ITPro. You will receive a verification email shortly.
There was a problem. Please refresh the page and try again.